Speakers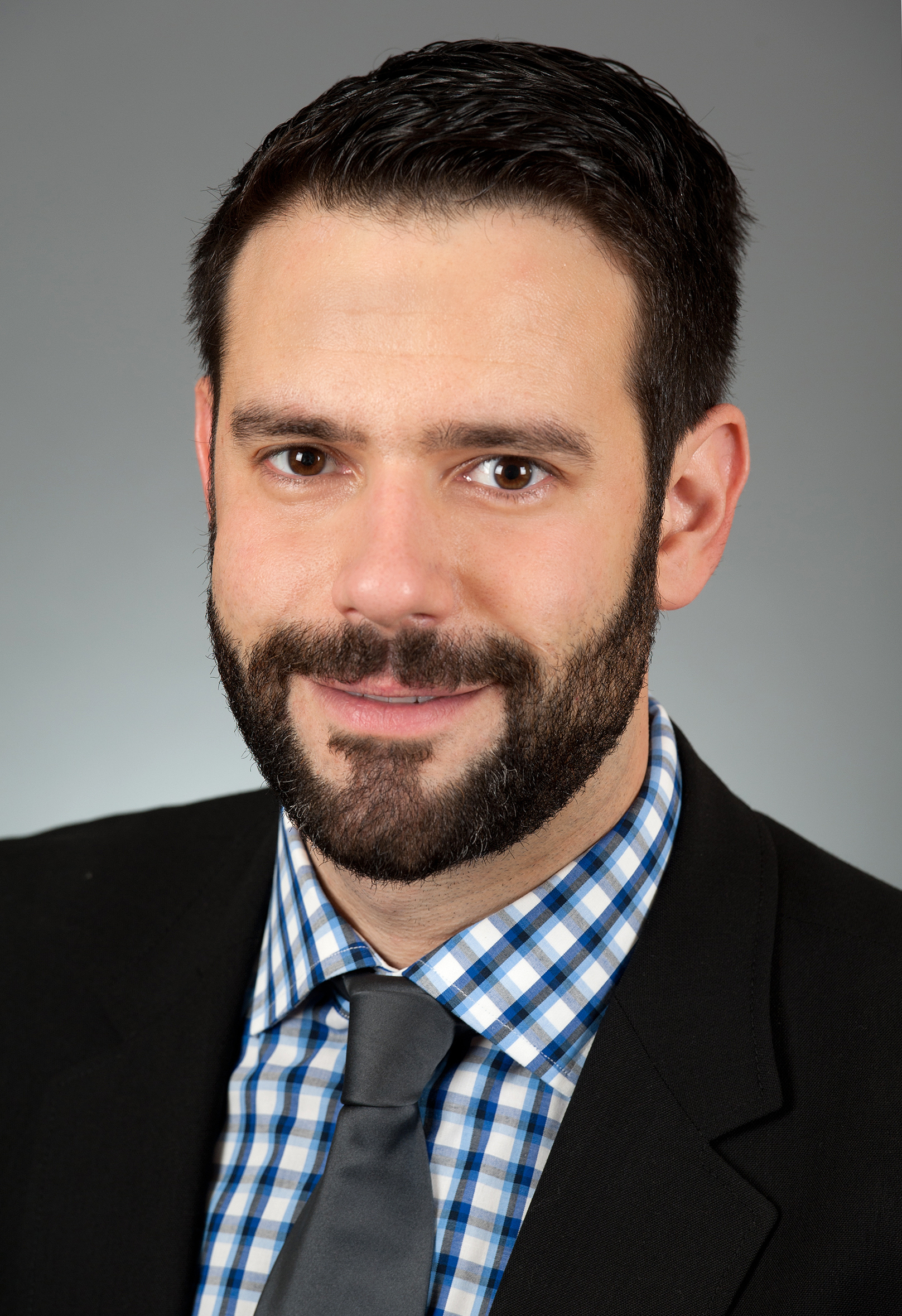 Michael Mendelson
Michael Mendelson, MD ScM, is a pediatric cardiologist in the Preventive Cardiology Program at Boston Children's Hospital and Instructor (Pediatrics) at Harvard Medical School. He completed his Pediatrics residency at Montreal Children's Hospital, McGill University and Cardiology Fellowship at SickKids Hospital, University of Toronto. He completed a senior fellowship in Preventive Cardiology at Boston Children's Hospital, Harvard Medical School and a Master of Science degree in Epidemiology at the Harvard School of Public Health. This was followed by a research fellowship with the Framingham Heart Study, Boston University in cardiovascular epidemiology and a subsequent research fellowship with the National Heart, Lung, and Blood Institute (NHLBI) of the U.S. National Institutes of Health intramural research program in molecular epidemiology. He is currently funded by the NHLBI to study epigenetic contributors to cardiometabolic disease. ​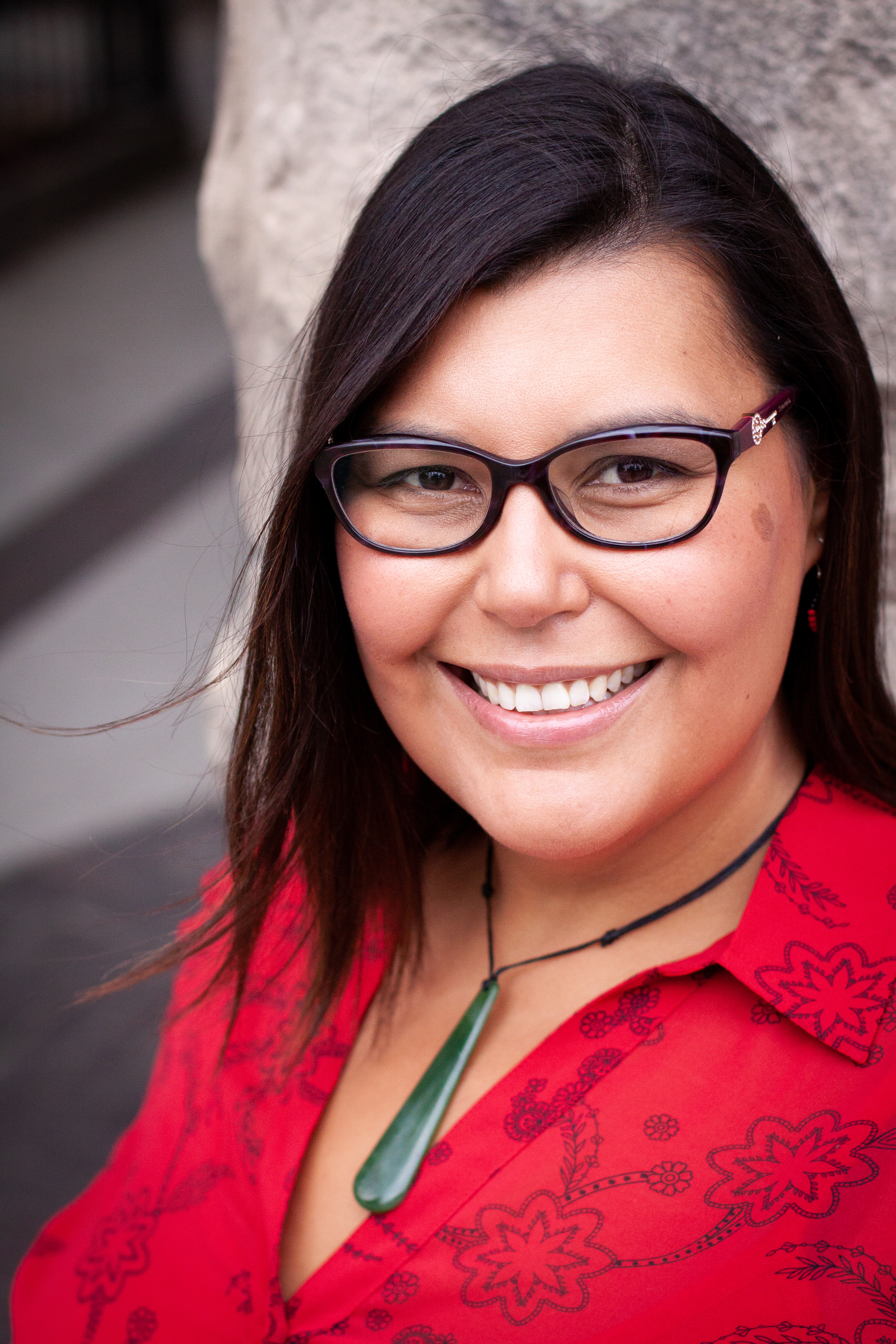 Marcia Anderson
Dr. Marcia Anderson is Cree-Anishinaabe and grew up in the North End of Winnipeg. Her family roots go to the Norway House Cree Nation and Peguis First Nation in Manitoba. She practices both Internal Medicine and Public Health as a Medical Officer of Health with the Winnipeg Regional Health Authority. She is the Executive Director of Indigenous Academic Affairs in the Ongomiizwin Indigenous Institute of Health and Healing, Rady Faculty of Health Sciences, University of Manitoba. Current active areas of work include leading the development and implementation of Truth and Reconciliation Response Action Plans, Indigenous youth health, and Indigenous health care quality. She serves as the Chair of the Indigenous Health Network of the Association of Faculties of Medicine of Canada. She is a Past President of the Indigenous Physicians Association of Canada and Past Chair of the Pacific Region Indigenous Doctors Congress. She was recognized for her contributions to Indigenous peoples health with a National Aboriginal Achievement Award in March 2011. In 2018 she was named one of the 100 most powerful women in Canada by the Women's Executive Network and one of the 100 most fascinating people in Manitoba.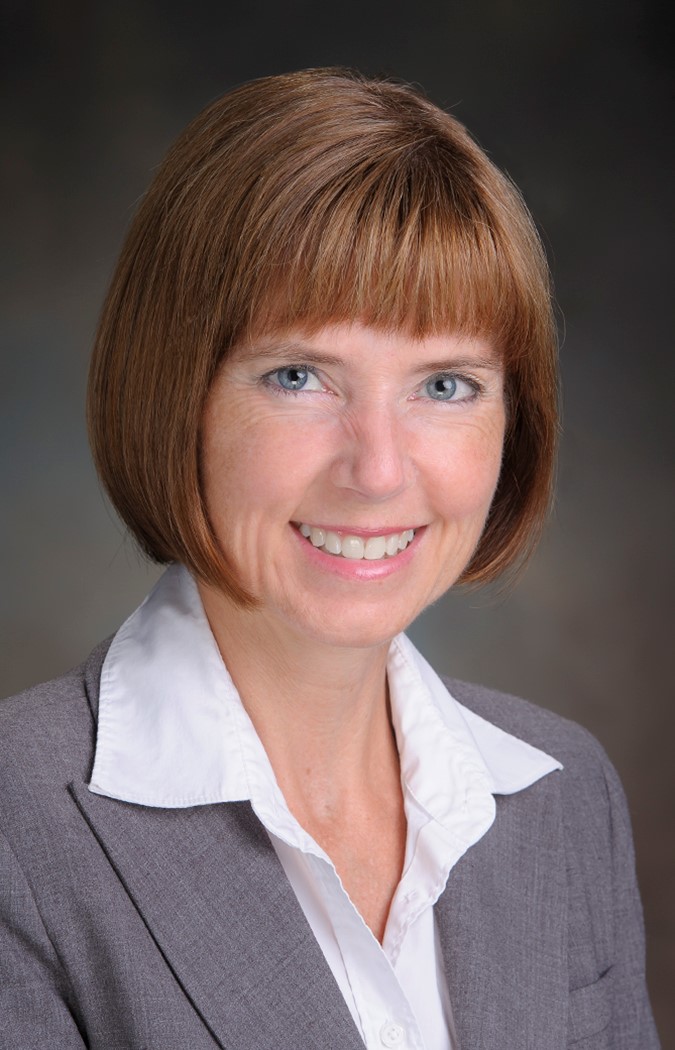 Fiona Brinkman
Dr. Fiona Brinkman is a Professor in Bioinformatics and Genomics at Simon Fraser University, most known for R&D of widely used computer software that aids more integrative, systems-based analyses of microbe and human genomics data. She co-leads CHILDdb development, to enable more integrative analysis of diverse CHILD Study data, and she co-leads development of the IRIDA.ca platform, which is now used as the primary platform for Canada's Public Health Agency to track infectious disease outbreaks using combined epidemiological, lab and genomics data. She coordinates two large consortiums, involving hundreds of researchers from 15 countries, enabling better genomic data sharing in an ethical framework. She has a strong interest in developing more preventative, sustainable approaches for disease control, and also in bioinformatics education and mentoring young scientists. She is on several committees and Boards, including the Board of Directors for Genome Canada, and Chairs the Scientific Advisory Board for the European Nucleotide Archive. Her awards include a TR100 award from MIT, Thompson Reuters "World's Most Influential Scientific Minds" and High Cited Researcher, and most recently she became a Fellow of the Royal Society of Canada.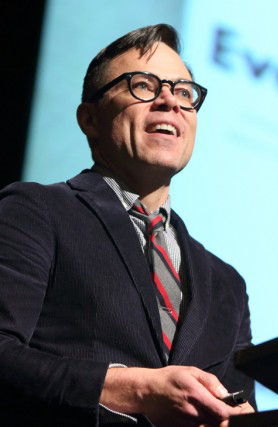 Timothy Caulfield
Professor Timothy Caulfield is an unrivaled communicator who debunks myths and assumptions about innovation in the health sector— from research on stem cells to diets to alternative medicine— for the benefit of the public and decision-makers. He is a Canada Research Chair in Health Law and Policy, a professor in the Faculty of Law and the School of Public Health, and a Research Director of the Health Law Institute at the University of Alberta.
Over the past several years, he has been involved in a variety of interdisciplinary research endeavours that have allowed him to publish over 350 articles and book chapters. His research focuses on topics like stem cells, genetics, research ethics, the public representations of science, and health policy issues. The recipient of numerous academic and writing awards, Professor Caulfield is also a Fellow of the Royal Society of Canada, the Trudeau Foundation, and the Canadian Academy of Health Sciences.
Professor Caulfield also writes frequently for the popular press on a range of health and science policy issues and is the author of two national bestsellers: The Cure for Everything: Untangling the Twisted Messages about Health, Fitness and Happiness (Penguin, 2012) and Is Gwyneth Paltrow Wrong About Everything?: When Celebrity Culture and Science Clash (Penguin, 2015). His most recent book is The Vaccination Picture (Penguin, 2017). He is also the host and co-producer of the award-winning, hit documentary TV show, A User's Guide to Cheating Death, which has been shown in over 60 countries and is currently streaming on Netflix.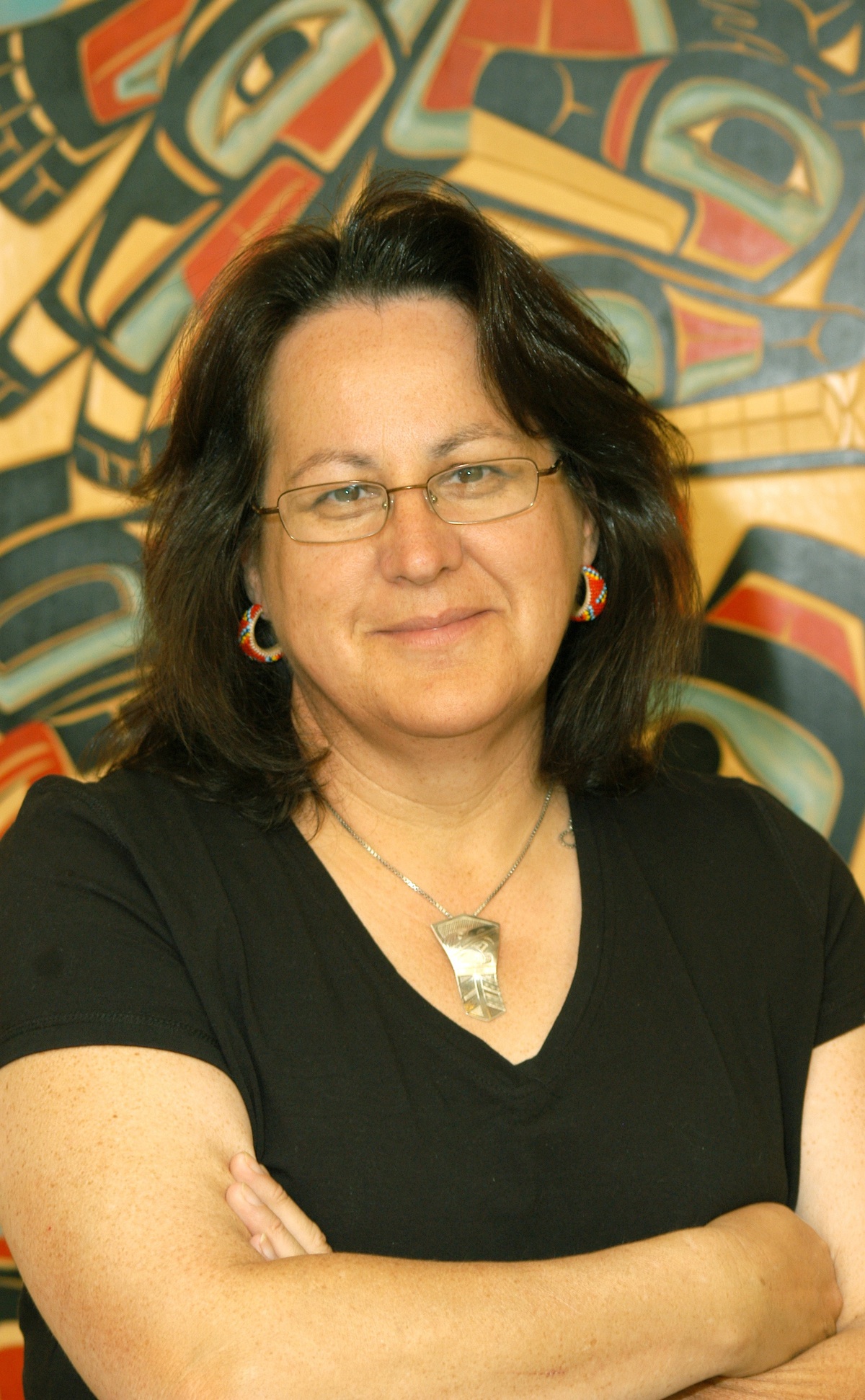 Margo Greenwood
Dr. Margo Greenwood, Academic Leader of the National Collaborating Centre for Aboriginal Health, is an Indigenous scholar of Cree ancestry with years of experience focused on the health and well-being of Indigenous children, families and communities.  She is also Vice-President of Aboriginal Health for the Northern Health Authority in British Columbia and Professor in both the First Nations Studies and Education programs at the University of Northern British Columbia.  While her academic work crosses disciplines and sectors, she is particularly recognized regionally, provincially, nationally and internationally for her work in early childhood care and education of Indigenous children and for public health.  Margo has served on numerous national and provincial federations, committees and assemblies, and has undertaken work with UNICEF, the United Nations, the Canadian Council on Social Determinants of Health, Public Health Network of Canada, and the Canadian Institute of Health Research, specifically, the Institute for Aboriginal Peoples Health.  Margo received the Queen's Jubilee medal in 2002 in recognition of her tireless work to promote awareness and policy action on the rights and well-being of Aboriginal and non-Aboriginal children, youth and families. In 2010, she was named 'Academic of the Year' by the Confederation of University Faculty Associations of British Columbia, and in the following year, she was honoured with the National Aboriginal Achievement Award for Education.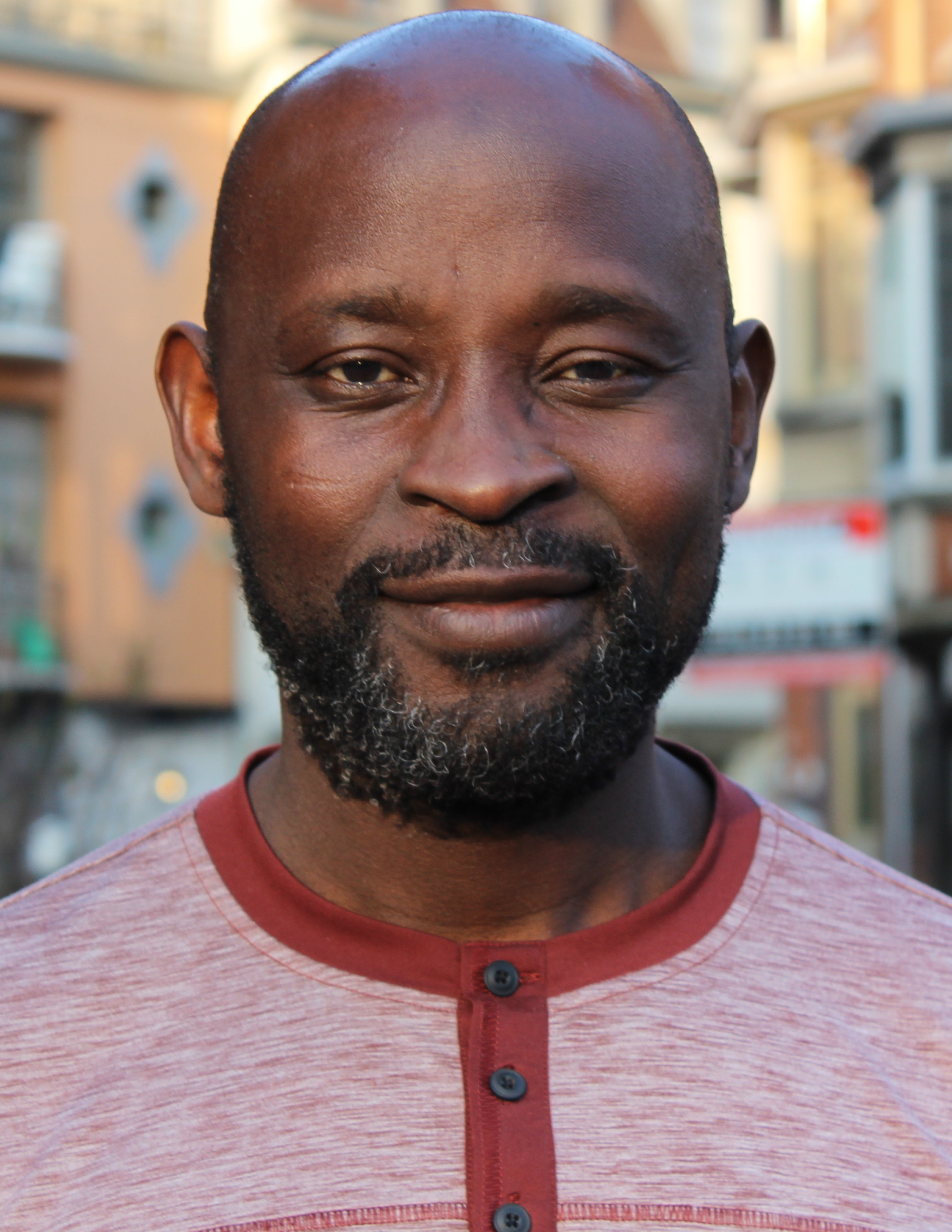 Tobias Karakach
Dr. Tobias Karakach received his Bsc. (Hons) in Chemistry from the University of Nairobi, Kenya in 1999. He then came to Canada to pursue graduate studies at Dalhousie University in Halifax, NS, where he obtained a Msc. in Analytical Chemistry with a concentration in Chemometrics. Following this, he received a PhD under the guidance of Prof. Peter Wentzell in 2006. His research focused on the analysis of large scale (multivariate) data derived from the then emergent field of gene expression microarrays. During his PhD, Tobias developed methods for the analysis of these data starting from quantification of signals from raw images, pre-processing the data and, ultimately, analysing them using various statistical approaches. The focus of his thesis was in modeling microarray data designed to answer ordinal biological observations.
In 2007, Tobias moved to the National Research Council of Canada (NRC) to start an NSERC post-doctoral appointment under the supervision of Dr. John Walter. During this time, he shifted his research to the design and analysis of NMR- and MS-based untargeted metabolomics data, along the way picking up expertise in the analysis of MS derived proteomics measurements. Tobias proceeded to conduct independent research as a research officer, focusing on analysing data derived from bioanalytical technologies such as magnetic resonance, mass spectrometry, hyperspectral imaging, fluorescence, Infrared and other vibrational spectroscopic tools.
In 2017, Tobias moved to the Vlaams Institute voor Biotechnologie (VIB) in Leuven, Belgium and took a position as a staff scientist in charge of bioinformatics at the laboratory for Angiogenesis and Vascular Metabolism. During this time, he expanded his repertoire of bioinformatics skills and added valuable biological knowledge to his computational expertise.
Tobias has collaborated extensively both nationally and internationally (US, China, Africa and Europe) and continues to seek new challenges in the general area of bioinformatics for functional genomics.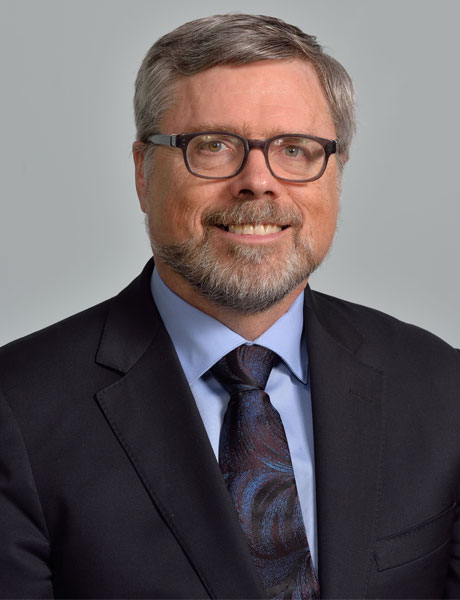 Terry Klassen
Dr. Terry Klassen is a clinician-scientist in Pediatric Emergency Medicine. He is the Head of the Department of Pediatrics and Child Health, University of Manitoba (U of M); Medical Director, Child Health Program, Winnipeg Regional Health Authority and CEO & Scientific Director for the Children's Hospital Research Institute of Manitoba. He is the Academic Director for the George and Fay Yee Centre for Healthcare Innovation. Dr. Klassen has served as the Associate Dean, Academic (2010 to 2014), in the Max Rady College of Medicine at the U of M; Chair of the Department of Pediatrics at the University of Alberta (U of A (1999 to 2009); Director of Alberta Research Centre for Health Evidence; and Director of the Evidence-based Practice Centre at U of A. He is a co-founder of PERC (Pediatric Emergency Research of Canada), and has a consistent record of national and international peer-reviewed funding, along with a publication records that include many articles in the highest impact medical journals.
In 2009, Dr. Klassen founded PERN, Pediatric Emergency Research Networks; the umbrella group for the six pediatric emergency medicine research groups. In recognition of his lifetime contributions, he was inducted into the National Academy of Medicine (formerly the Institute of Medicine) in 2010 in the foreign associate category. He is also a Fellow of the Canadian Academy of Health Sciences. His research has had a large impact on the practice of pediatric emergency medicine, which was recognized when he received a 2011 Canadian Institutes of Health Research (CIHR) – Canadian Medical Association Journal Top Achievements in Health Research Award. He led the establishment of TREKK, TRanslating Emergency Knowledge for Kids in 2011; an NCE Knowledge Mobilization initiative that was renewed for funding in 2015. He received the inaugural Marilyn Li Leadership in Pediatric Emergency Medicine Award from the Canadian Association of Emergency Physicians in 2015.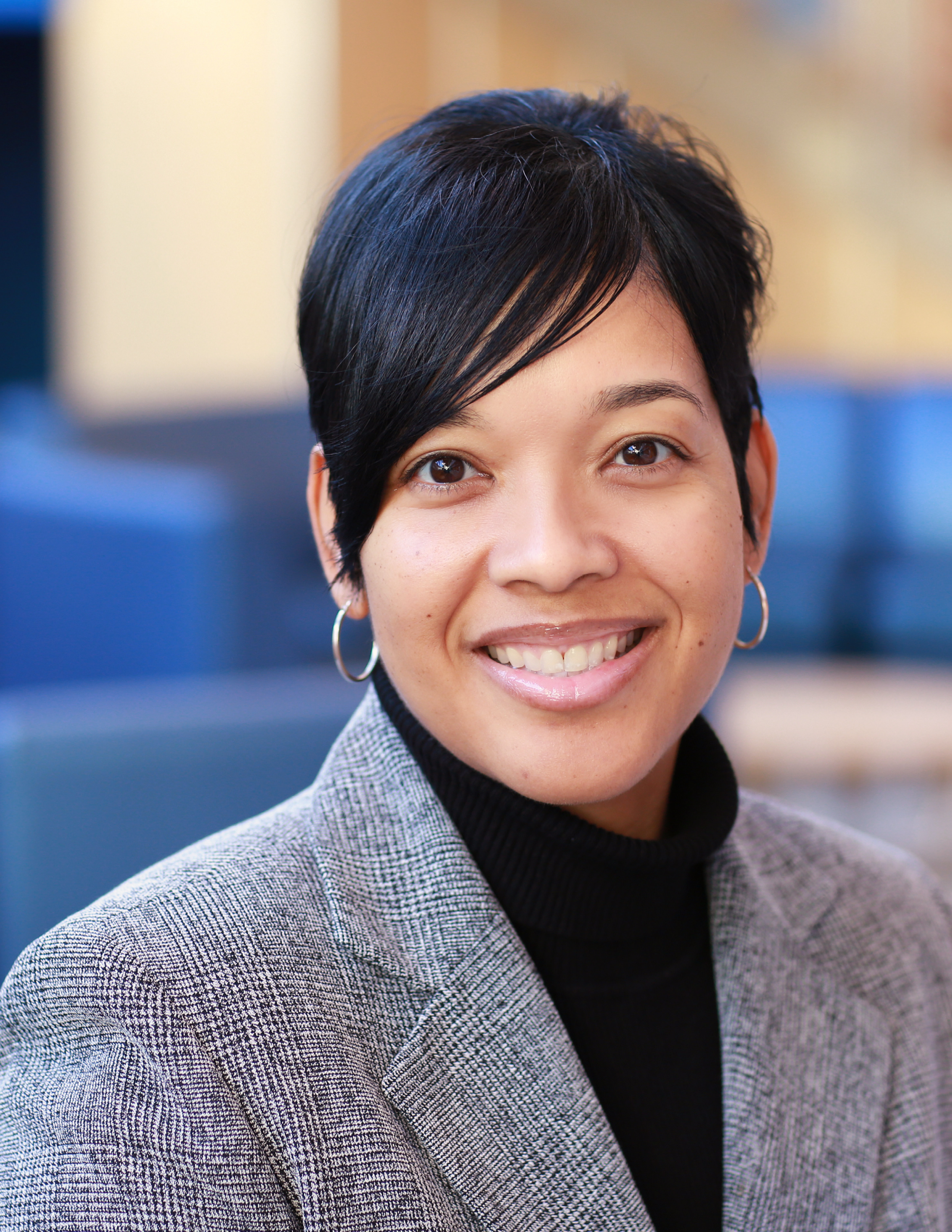 Jamilah Hackworth
Dr. Jamilah M. Hackworth, EdD is an assistant professor of pediatrics in the Division of Adolescent and Transition Medicine at Cincinnati Children's Hospital Medical Center within the University of Cincinnati College of Medicine in Cincinnati, Ohio. Dr. Hackworth serves as the associate director of the Office of Academic Affairs and Career Development at Cincinnati Children's Hospital Medical Center. In this role, she uses her training and previous experiences in student development, adult learning theory, curriculum development, program management and higher education administration to develop, implement, and evaluate a cadre of faculty career development programs/curricula designed to support faculty and trainees in defining and achieving vitality, engagement, and personal/career success. Dr. Hackworth's areas of interest include mentoring, faculty wellness/vitality, biomedical sciences pipeline development, minority faculty development, unconscious bias, microaggressions, cross-cultural mentorship, and resilience.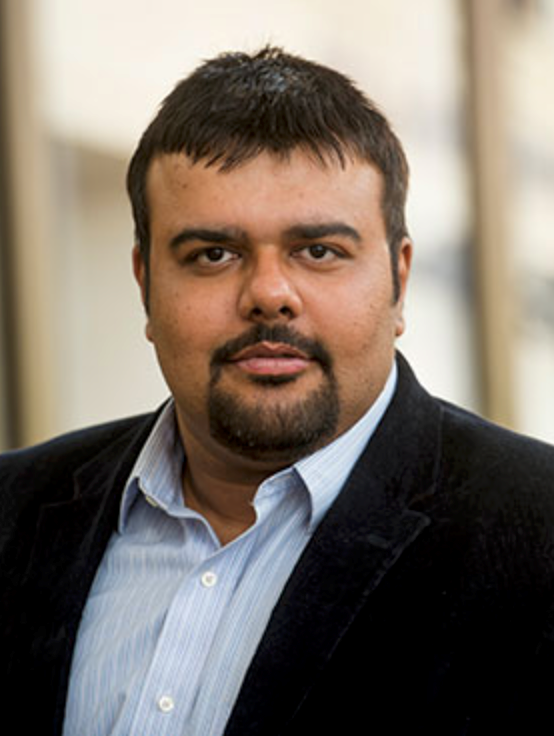 Vivek Lal
Dr. C. Vivek Lal is an Associate Professor of Pediatrics at University of Alabama at Birmingham where he serves as the Director of Golden Week Small Baby Program and also the Associate Director of Business Development, Neonatology. His lab studies various 'omic' mechanisms as they relate to the prediction, pathogenesis and treatment of chronic lung disease of prematurity. Dr. Lal's particular interest lies in studying the mechanisms by which pulmonary microbiome dysbiosis and exosomes affects the inflammation in premature lungs, for which his lab is funded by National Institute of Health (NIH) and American Heart Association (AHA). His scientific contributions have been published in leading journals  (Cell, JCI, Pediatric Research, etc) and he has been recognized by the American Academy of Pediatrics and Society of Pediatric Research with young investigator research awards.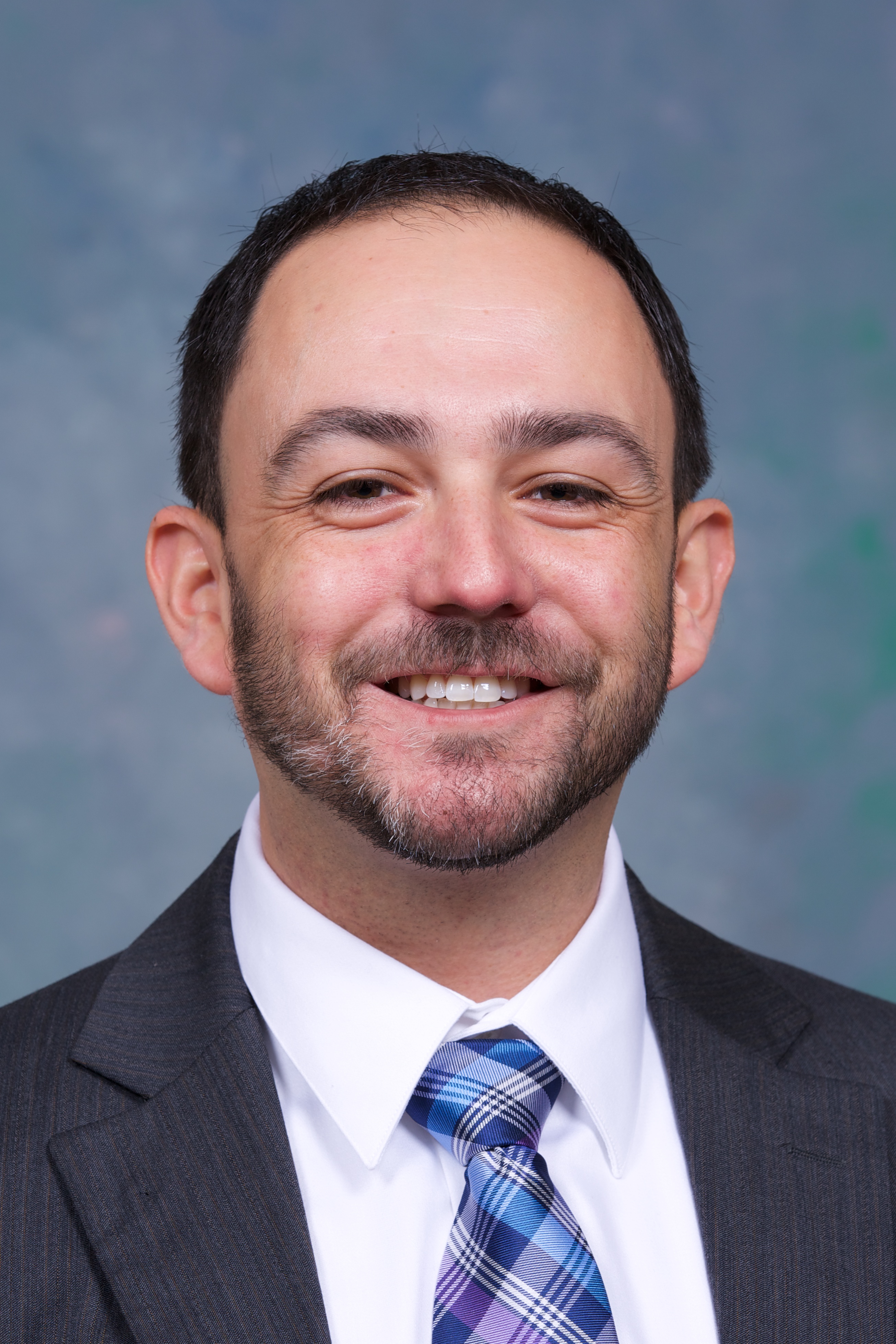 Nathan Nickel
Nathan C. Nickel is a Research Scientist at the Manitoba Centre for Health Policy and an Assistant Professor in the Department of Community Health Sciences. He received his Master of Public Health degree in Community Health Sciences at the University of California, Los Angeles (UCLA) with a focus in maternal and child nutrition policies and global health. He completed his Ph.D. in Maternal and Child Health Policy at the Gillings School of Global Public Health, University of North Carolina at Chapel Hill.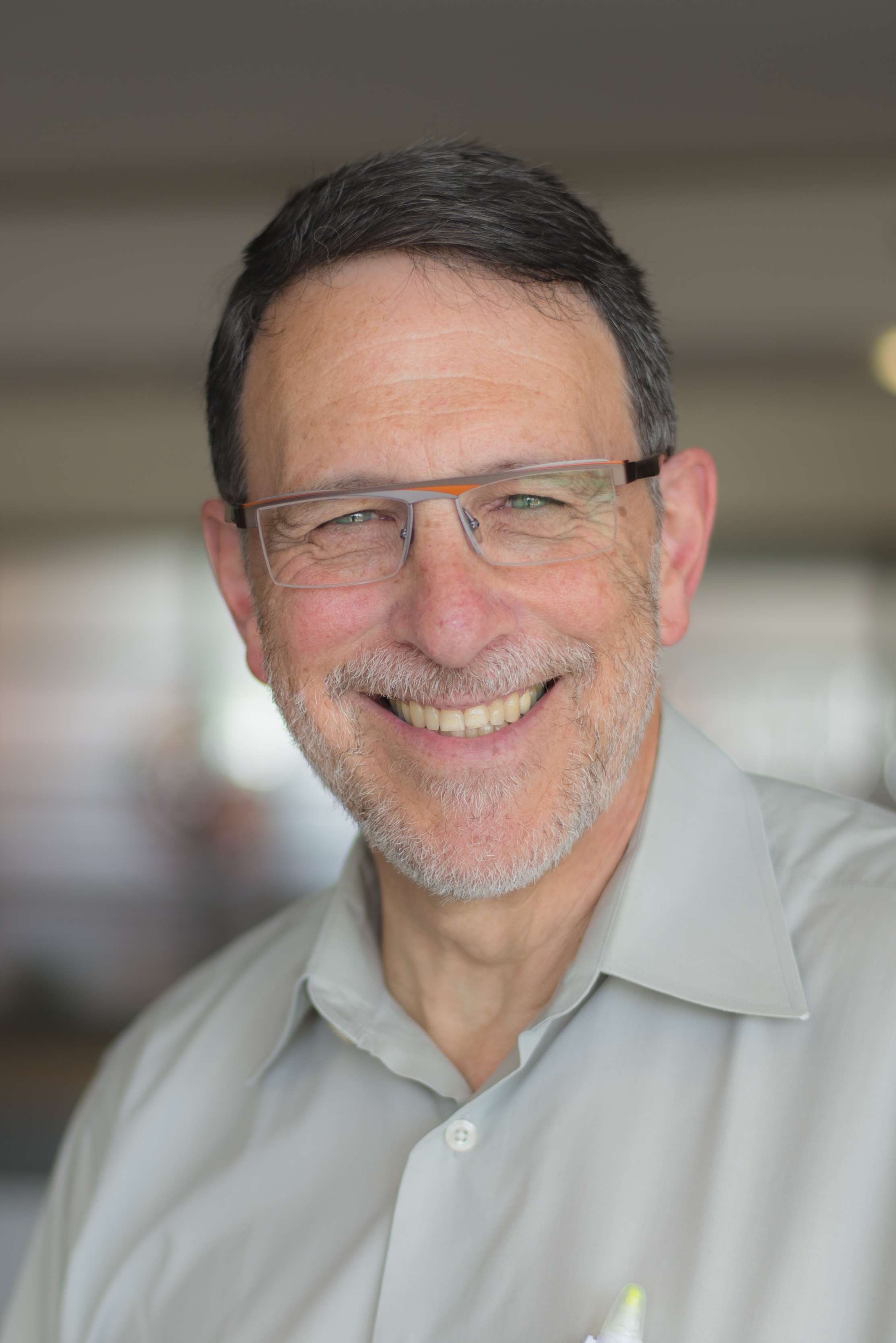 Peter Rosenbaum
Dr. Peter Rosenbaum joined the faculty of McMaster University in July 1973 and has been a Professor of Pediatrics since 1984. He held an inaugural Tier 1 Canada Research Chair (2001- 2014). In 1989, Peter co-founded the award-winning CanChild Centre for Childhood Disability Research, a health system-linked research unit now recognized world-wide for its research and dissemination activities.
Peter has held more than 80 peer-reviewed research grants and is a contributing author to over 360 peer-reviewed journal articles and book chapters. He has been an invited lecturer and keynote speaker in more than 30 countries and co-authored/co-edited several books. Peter has worked with almost 80 graduate students, and has been a graduate supervisor or committee member at the Universities of Oxford, Utrecht, Witwatersrand, and Toronto in addition to McMaster. He has received many awards throughout his career, including the AACPDM's first Mentorship Award and its Lifetime Achievement Award.
Peter's passion is childhood disability. The research and Knowledge Translation work he and his CanChild colleagues have done over the past 30 years have addressed family-centre service – what it is, how it is measured, and how it matters. The have created ways to classify the 'function' of children with impairments, emphasizing what children can do (as opposed to what they cannot), that are used all over the world. Over the past decade, he has been leading a full-court press to promote an understanding and application of the framework of the WHO's International Classification of Functioning, Health and Disability (the ICF) and CanChild's whimsical 'F-words' in childhood disability, to make the ICF concepts accessible and operational.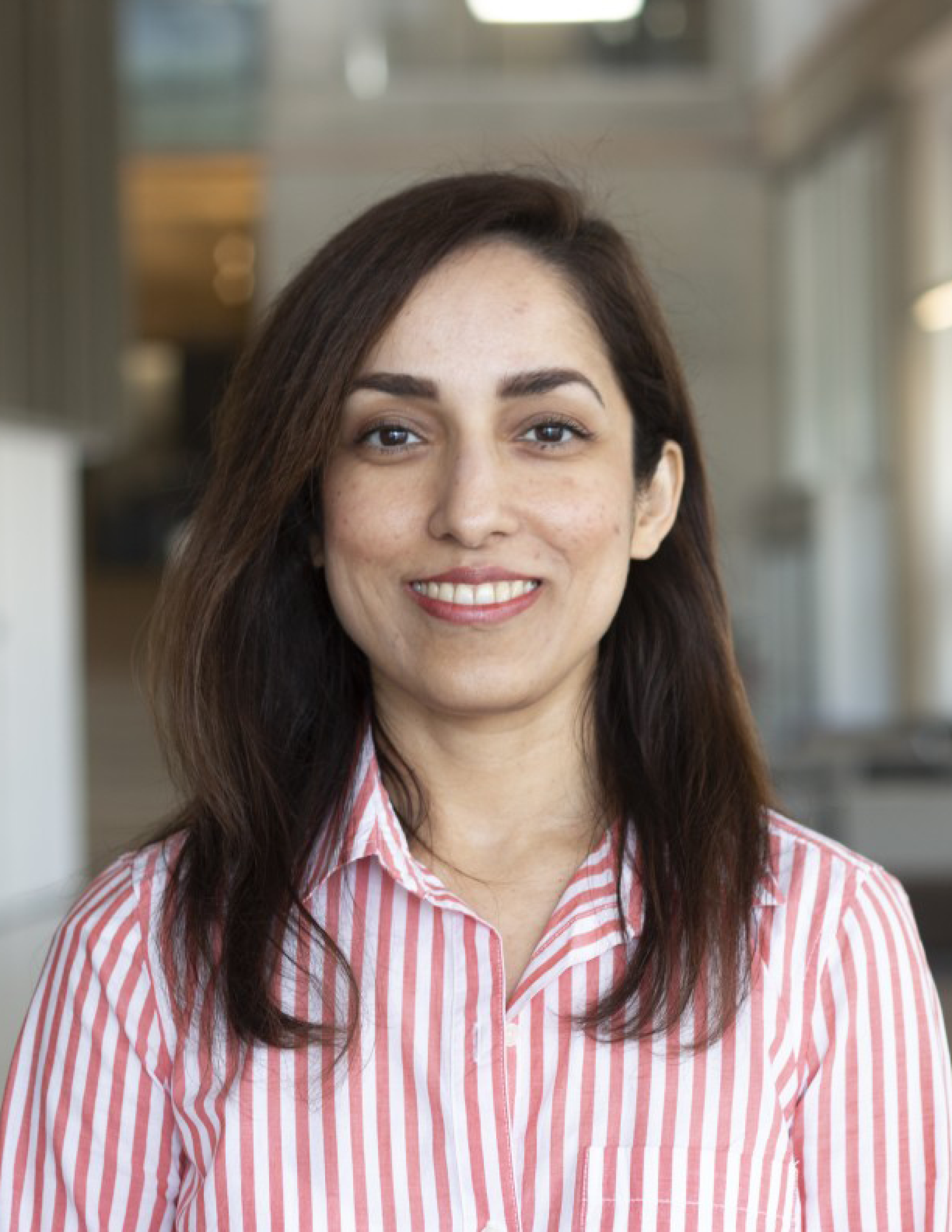 Ayesha Saleem
Dr. Saleem is an Assistant Professor in the Faculty of Kinesiology and Recreation Management at the University of Manitoba, and a Principal Investigator at the Children's Hospital Research Institute of Manitoba (CHRIM). She has expertise in molecular and cellular physiology, specializing in mitochondrial metabolism and extracellular vesicle biology. Furthermore, she is passionate about the therapeutic potential of pro-metabolic signaling factors mediated by endurance exercise to promote healthy aging, and attenuate chronic pathological conditions such as diet-induced obesity, type 2 diabetes, and non-alcoholic fatty liver disease. Her current research aim is to delineate how extracellular vesicles regulate the interplay between host tissues and imposed physiological challenges. These challenges can be physiological (exercise, age), metabolic (cancer, obesity), environmental (smoke, pollutants) or developmental (prenatal). Dr. Saleem currently holds operating grants from SSHRC New Frontiers in Research Fund, Research Manitoba, University of Manitoba and CHRIM.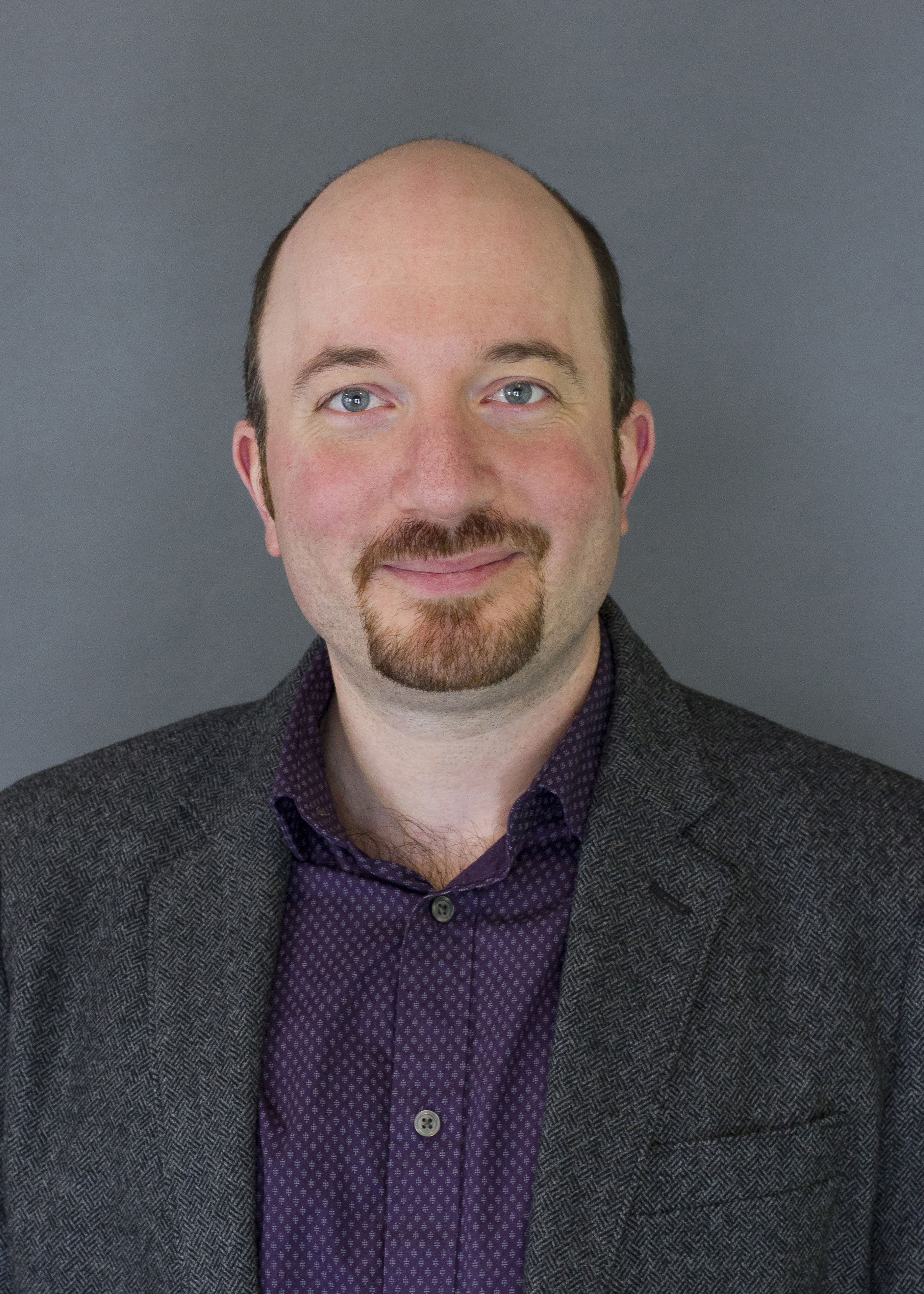 Alex Singer
Dr. Alex Singer is an associate professor in the Department of Family Medicine at the University of Manitoba where he leads the Quality Improvement and Informatics curriculum.  He is the network director of the Manitoba Primary Care Research Network (part of the Canadian Primary Care Sentinel Surveillance Network) and is the Manitoba eHealth Family Physician Champion.  He is a family medicine clinician-teacher in Winnipeg, Manitoba.
Dr. Singer's active grant funded research studies currently underway focus on using EMR data for secondary use, specifically in the areas of natural language processing and pragmatic clinical trials based in primary care settings.  He has published and presented on topics ranging from EMR data quality, antibiotic stewardship, medication prescribing patterns and Choosing Wisely recommendation adherence in primary care.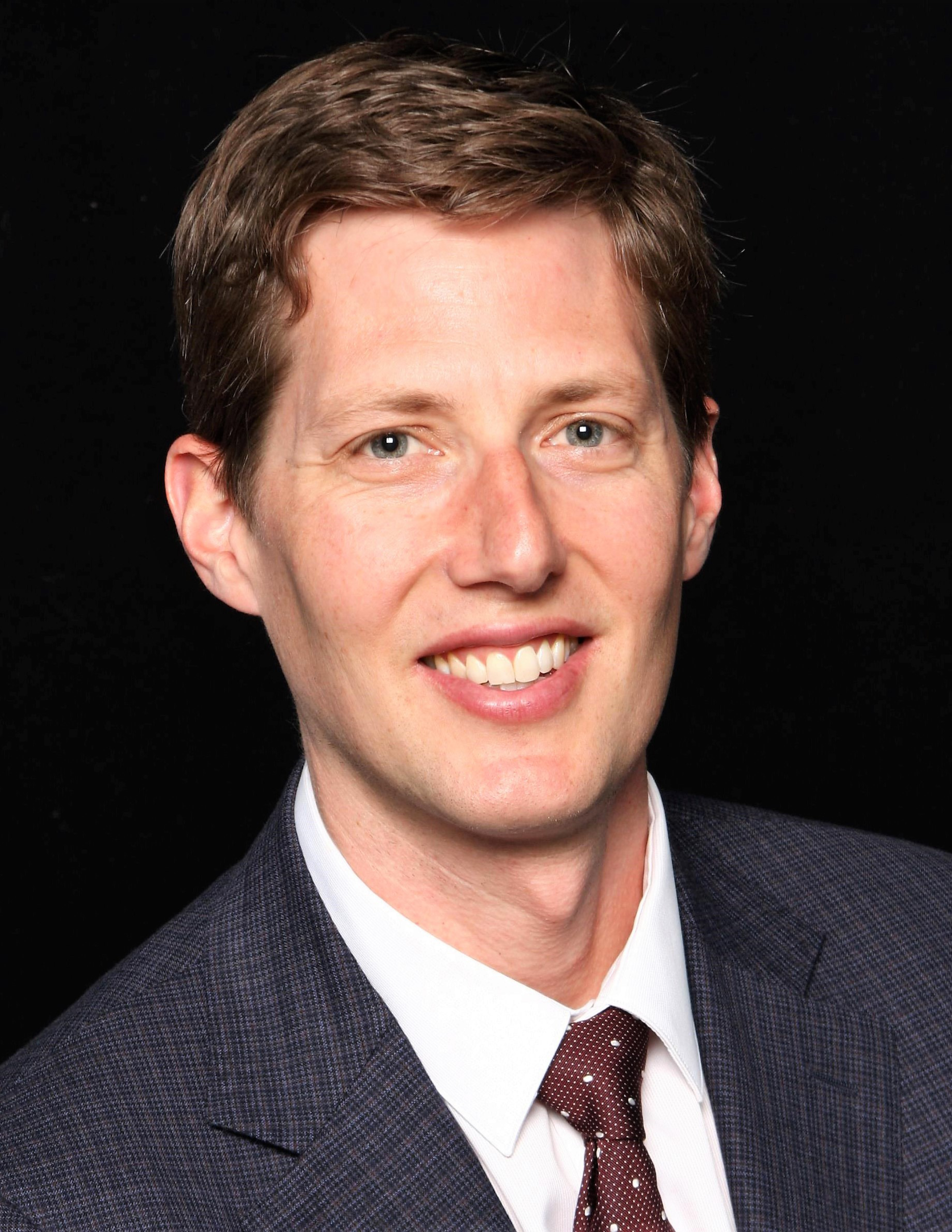 Gregory Steinberg
Dr. Gregory Steinberg is a professor of medicine at McMaster University where he holds a Canada Research Chair and a J. Bruce Duncan Endowed Chair in Metabolic Diseases and is Co-Director of the Centre for Metabolism, Obesity and Diabetes Research.  His research studies cellular energy sensing mechanisms and how endocrine factors, lipid metabolism and insulin sensitivity are linked and contribute to the development of obesity, type 2 diabetes, cardiovascular disease and cancer.  He has published over 160 papers many in leading scientific journals (e.g. Nature Medicine, Cell Metabolism).   His scientific contributions have been recognized by the Endocrine Society, the American Diabetes Association, Diabetes Canada and the Canadian Institutes of Health Research who have each presented him with outstanding scientific achievement awards.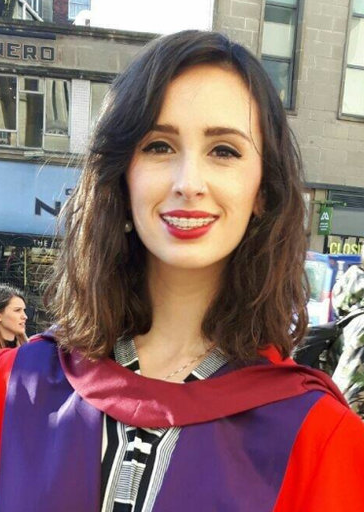 Kaitlin Wade
Dr. Kaitlin Wade's academic career has focused on the application of methods to improve causal inference within observational epidemiological context across the life-course, including the use of comprehensive longitudinal cohorts, randomized controlled trials and Mendelian randomization. She was involved in developing the MR-Base resource, a continuously updated online platform that collates and harmonises summary-level data from large-scale genome-wide association studies and automates two-sample Mendelian randomization analyses.  Kaitlin's research has specifically focused on the application of several causal inference methods (mainly Mendelian randomization and Recall-by-Genotype analyses) within large population-based cohorts to understand adiposity and dietary intake/eating behaviour as causal risk factors for disease and mortality within the BMI-to-Health group (PI: Professor Nicholas Timpson). Now, as an Elizabeth Blackwell Institute Early Career Fellow based within the MRC Integrative Epidemiology Unit in the Bristol Medical School (Population Health Sciences), Kaitlin's work focuses on the application of Mendelian randomization to understand the causal role played by the human gut microbiome on colorectal cancer, type 2 diabetes and inflammatory bowel diseases.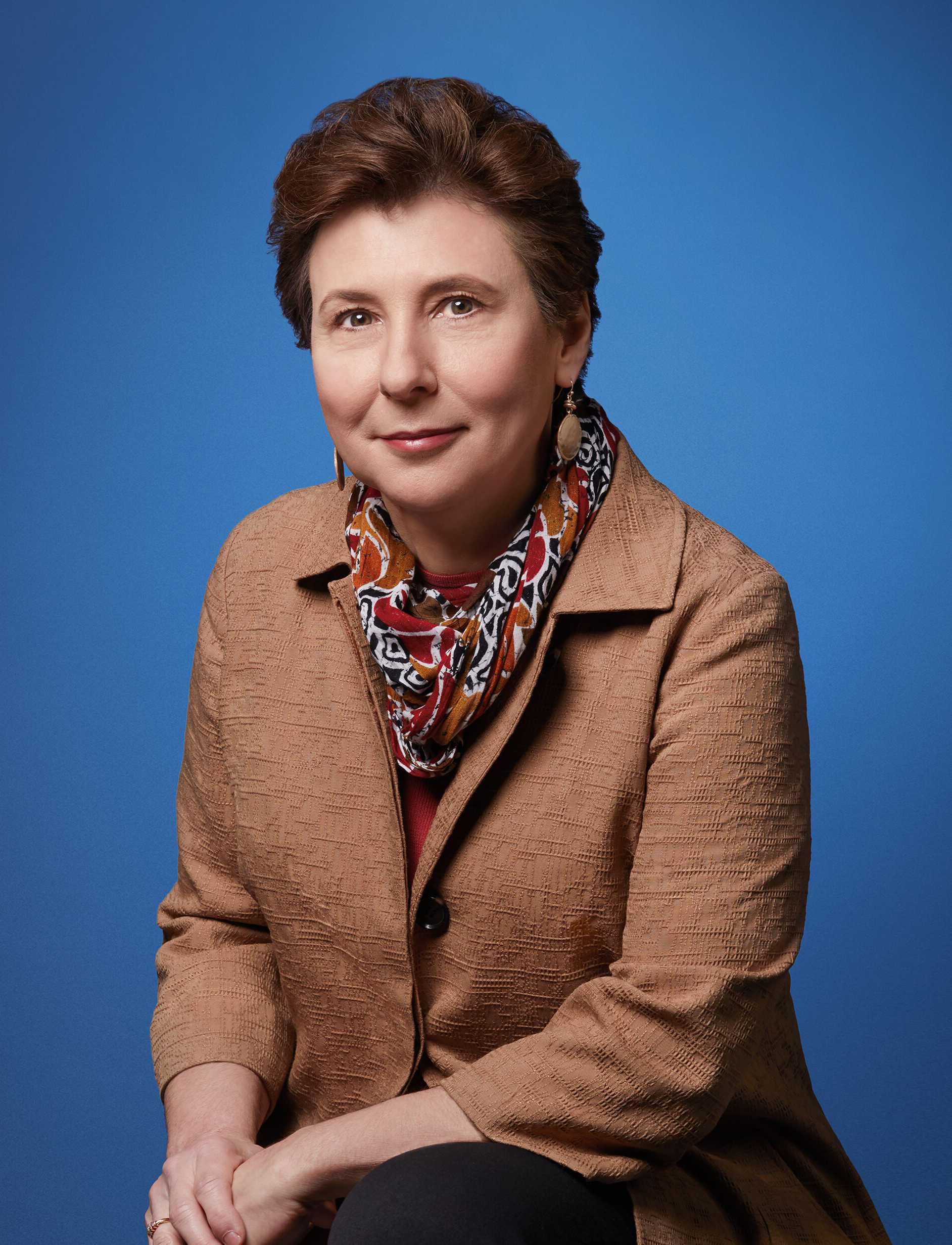 Rosalind J. Wright
Rosalind J. Wright, M.D., M.P.H., is the Horace W. Goldsmith Professor of Children's Health Research at Kravis Children's Hospital, Department of Pediatrics and Dean for Translational Biomedical Research at the Icahn School of Medicine at Mount Sinai in New York City.   Dr. Wright obtained her MD from the University of Michigan, Ann Arbor, MI.  She completed an internship in Internal Medicine at the Beth Israel Hospital, Harvard Medical School and completed her residency including a year as Chief Medical Resident at Northwestern in Chicago, IL.  Dr. Wright then completed fellowship training in pulmonary and critical care medicine at Harvard Medical School. During this fellowship she also received a Masters in Public Health from the Harvard School of Public Health.
Dr. Wright is a transdisciplinary lifecourse epidemiologist with a primary interest in prenatal and early childhood predictors of developmental disorders including asthma, obesity, neurobehavioral outcomes, and antecedents of chronic cardiometabolic disorders.  She has expertise in environmental health, stress research, genetics/epigenetics, and nutritional epidemiology.  Dr. Wright's research considers environmental interactions (e.g., stress, nutritional factors, air pollution, aeroallergens, chemicals, tobacco smoke) as well as gene x environment interactions in disease programming. She has pioneered longitudinal epidemiological studies demonstrating the role of toxic stress in perinatal programming of chronic disease risk and elucidation of the mechanisms underlying these associations.  Recent studies in Dr.Wright's group examine the importance of specific micronutrients in prenatal programming of long-term health and how various dietary components may mitigate or enhance the impact of chemical as well as non-chemical stressors during early development.