Speakers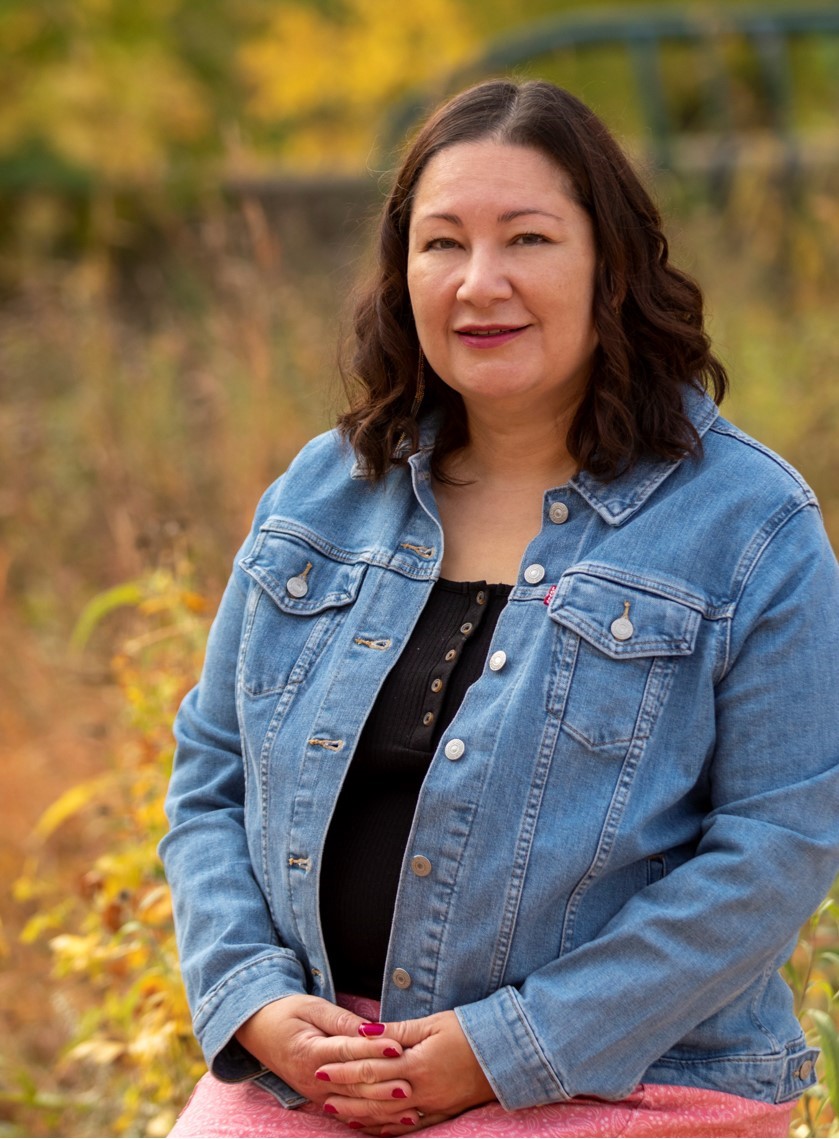 Stephanie Sinclair
University of Manitoba
Stephanie Sinclair is an Anishinaabe woman from Sandy Bay First Nation. She is a mother of two children and the daughter of a residential school survivor. Stephanie works at the First Nation Health and Social Secretariat of Manitoba as a Data Sovereignty coordinator. Stephanie is also completing her Ph.D. in Native Studies at the University of Manitoba. Stephanie has worked in various positions over the last 20 years with the goal of improving health and mental wellness services for First Nations people.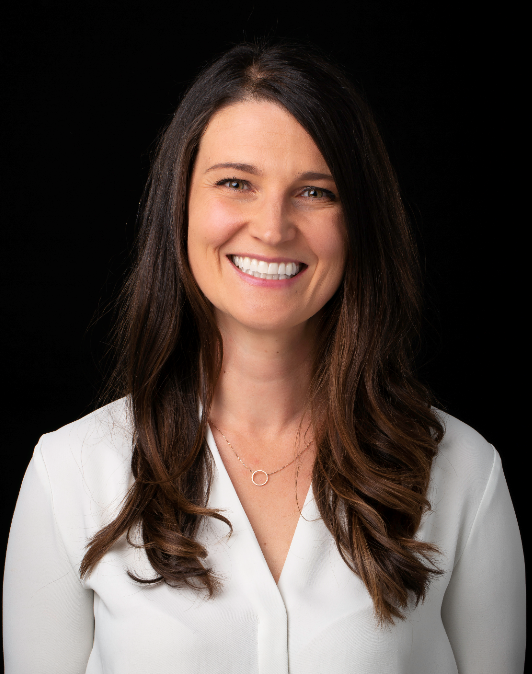 Lianne Tomfohr-Madsen
University of British Columbia
My name is Lianne Tomfohr-Madsen, I have over 15 years of experience centered on understanding the impact of social and structural risk factors on mental and physical health and nearly a decade doing research on prevention of mental health problems.
I am currently a visiting Associate Professor in the Faculty of Education at the University of British Columbia (UBC). Prior to joining UBC, I was an Associate Professor and the former Director of Clinical Training in the CPA-Accredited Clinical Psychology program at the University of Calgary. From 2013-2019, I held a Professorship in Child Health Psychology at the Alberta Children's Hospital and I was supported by a Career Development Award from the Canadian Child Health Clinician Scientist Program (CCHCSP) and Early Career Investigator Award from the Canadian Institute of Health Research (CIHR). I received my BA in psychology from the UBC and my PhD from the SDSU/UCSD Joint Doctoral Program in Clinical Psychology with a focus in Behavioural Medicine.
My program of research is focused on the psychological and social factors that promote or detract from optimal health trajectories. The transition to parenthood is a time of increased risk for development or worsening of mental health problems. My intervention research seeks to address patient-oriented research priorities related to the development, testing and dissemination of prevention and intervention programs that will improve both parental and child mental health.  My current program of research has been profoundly influenced by my own role as a mother, my clinical work with families transitioning to parenthood and a personal dedication to addressing socially influenced risk factors for poor mental and health. I am deeply invested in service at the departmental, provincial, and national level that focus on addressing deep seated inequities in psychological training and care and that aim to provide equitable access to culturally competent mental health services.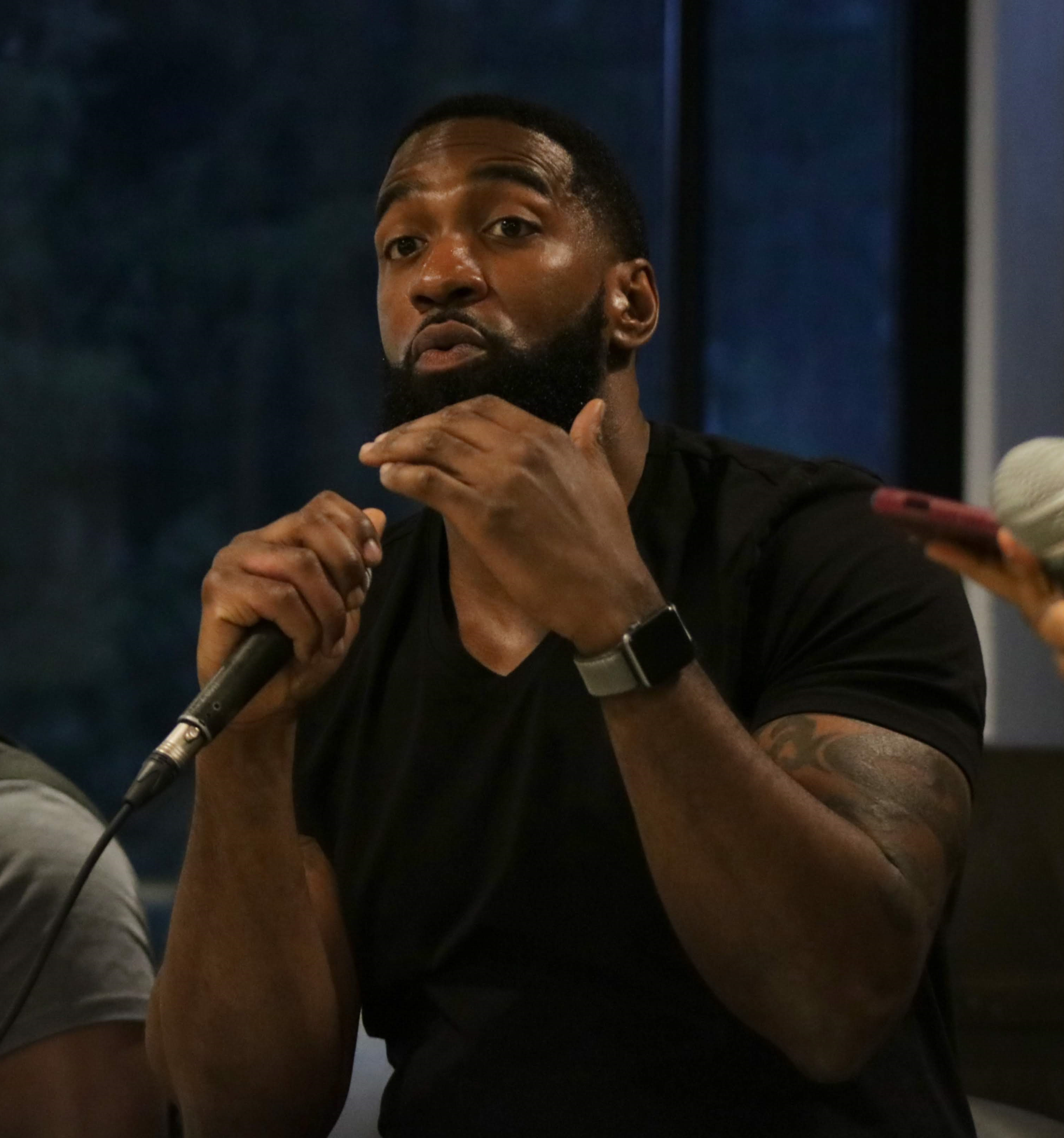 Warren Clarke PhD
Warren Clarke Ph.D. | University of Manitoba
Assistant Professor, Sociocultural Anthropology, Department of Anthropology, University of Manitoba.
Founder, The Afro-Caribbean Mentorship Program.
Founder, The Barbershop Talk Series: Black Men & Misconceptions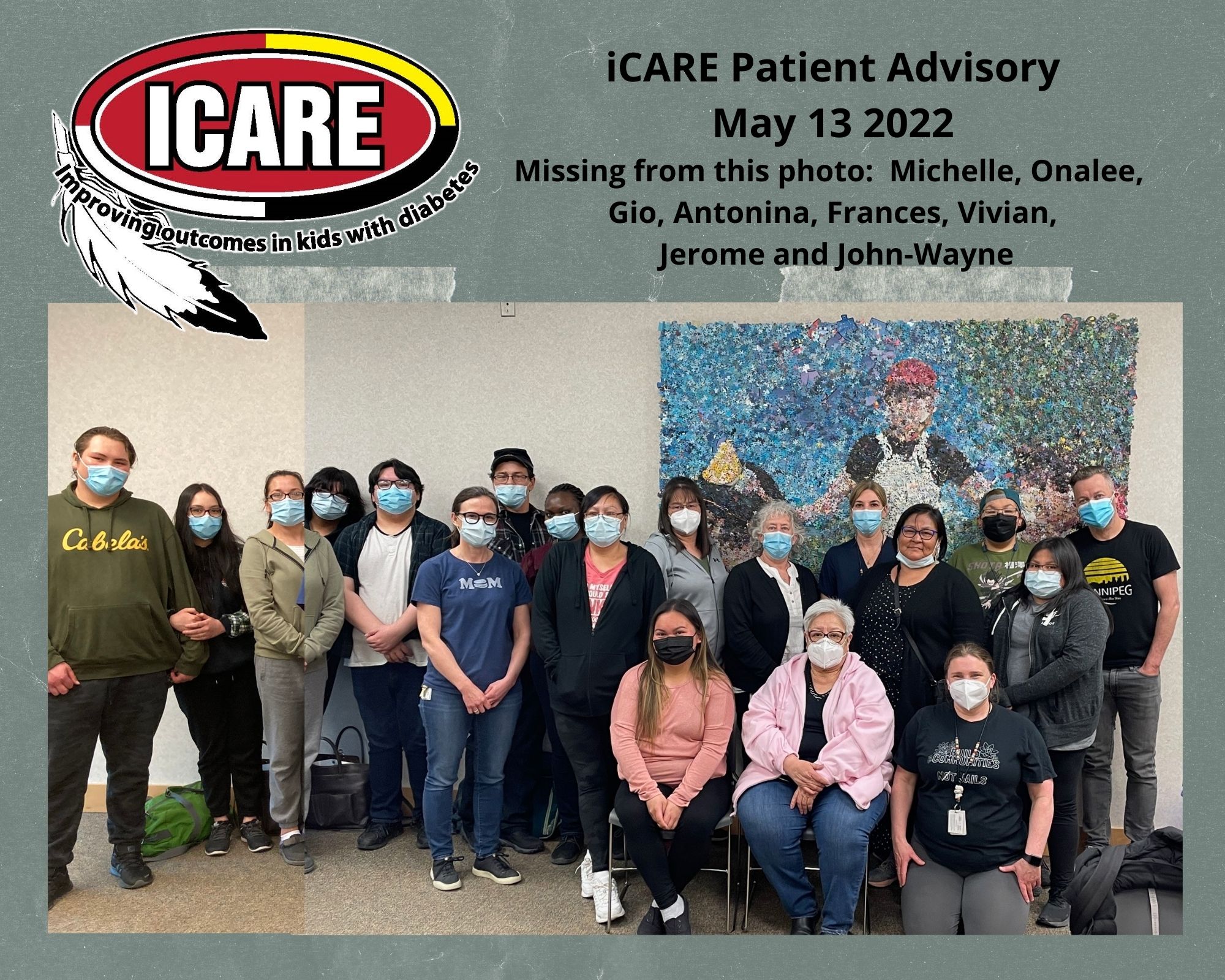 iCARE Patient Advisory Group
iCARE Patient Advisory Group

The patient advisory group was created from participants that took part in the iCARE study. This group includes not only patients, who are youth living with type 2 diabetes, but also parents/caregivers. This group was created to provide direction for this research team and helped to establish the importance of mental health and its effect on type 2 diabetes, which otherwise may not have been explored. This group has also provided a safe place for members to share their feelings and struggles of having type 2 diabetes.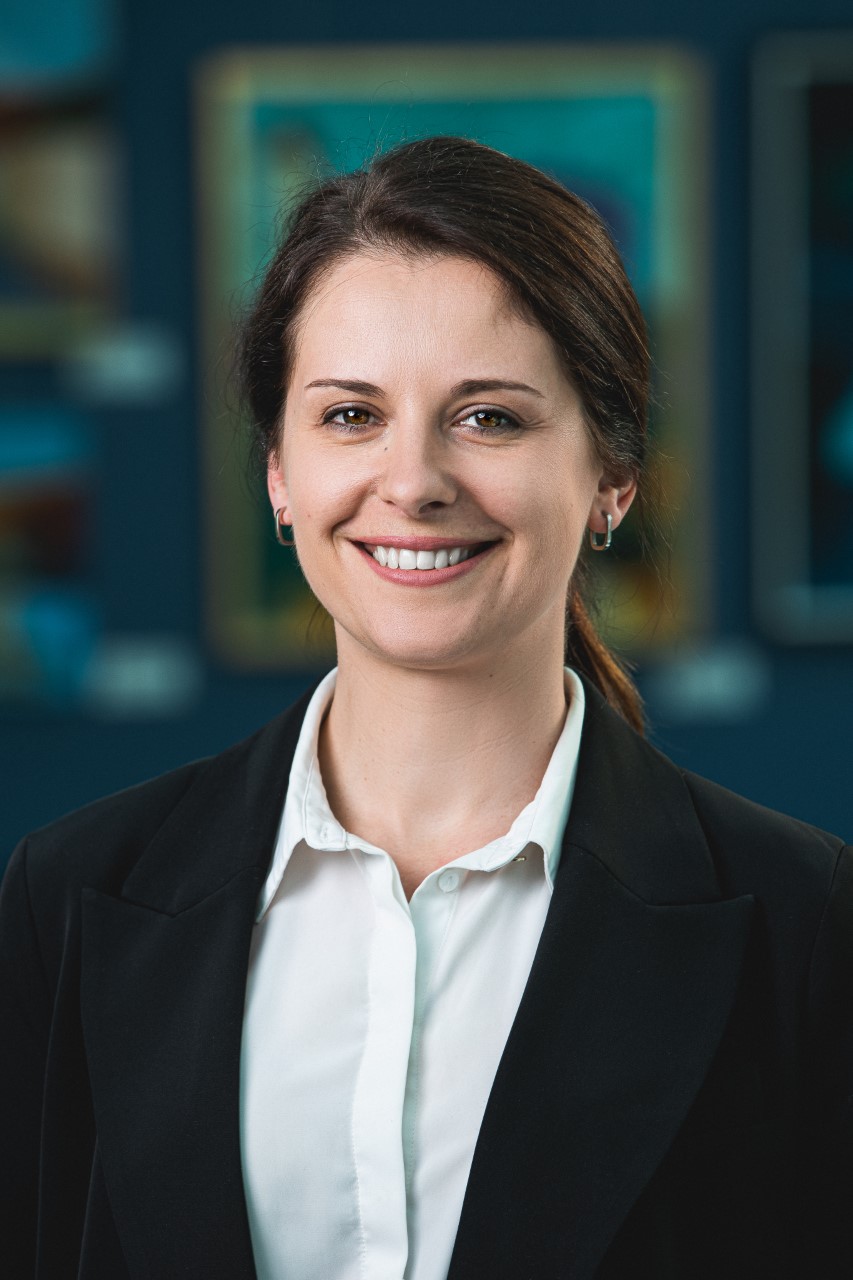 Kelli Lehto, PhD
University of Tartu, Estonia
Dr. Kelli Lehto is an Associate Professor in Neuropsychiatric Genetics at the University of Tartu, Estonia. Dr. Lehto obtained her PhD in Psychology in University of Tartu in 2015, followed by postdoctoral studies in medical and genetic epidemiology at Karolinska Institutet in Sweden. As of 2021, she is leading a research group of Neuropsychiatric genomics at the Institute of Genomics in University of Tartu. The main research focus of the group is on utilizing genomic methods to advance our understanding of the genetic and environmental risk factors of mental problems and exploring the mechanisms between mental and somatic comorbidities.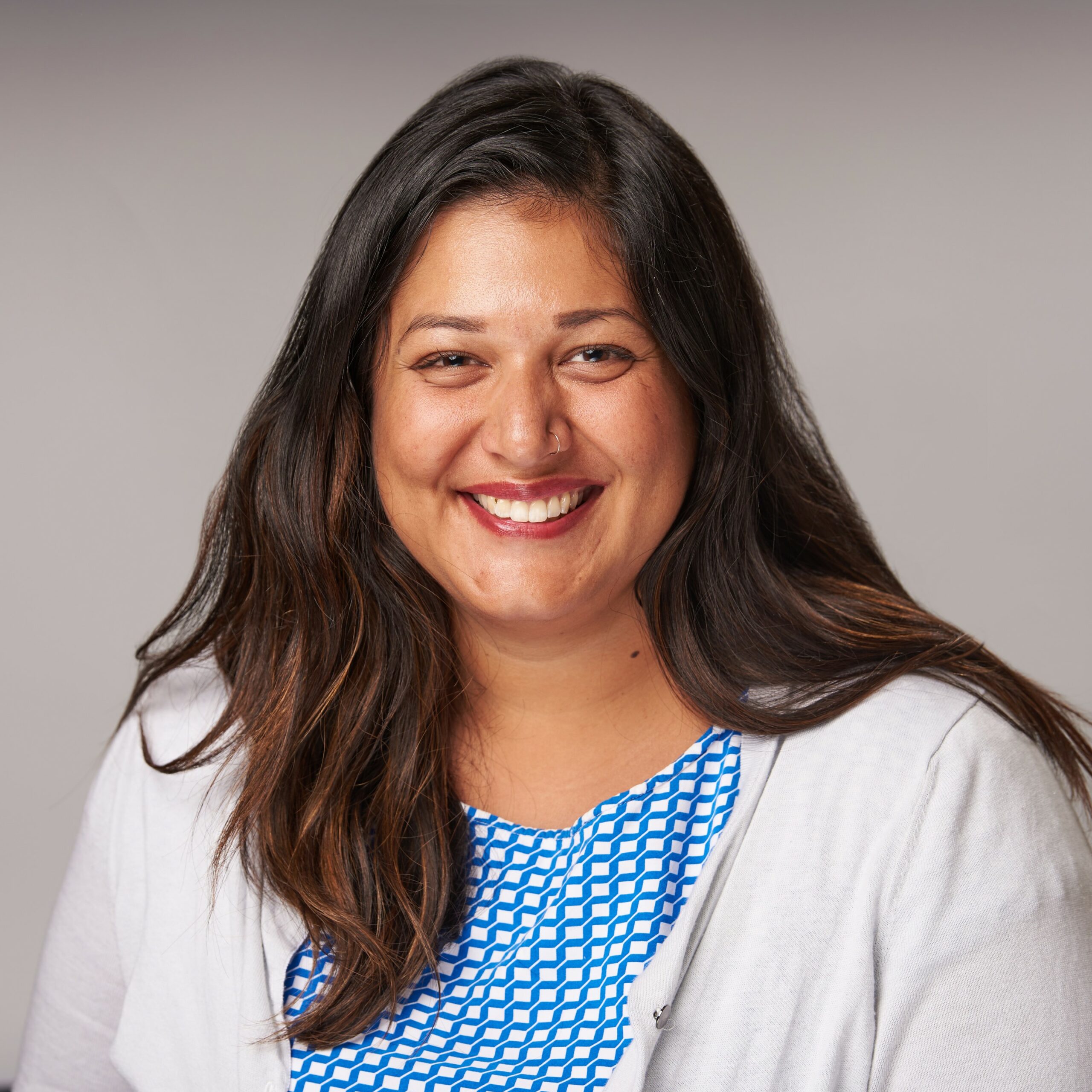 Amy Gajaria, MD, FRCPCP,
University of Toronto
Dr. Amy Gajaria is a Child and Adolescent Psychiatrist and Clinician-Scientist.  She works primarily at the Centre for Addiction and Mental Health and is an Assistant Professor in the Department of Psychiatry at the University of Toronto.  Her clinical, academic, and research work is focused on equity for young people with mental health difficulties, with a particular focus on the needs of racialized youth.  She is also the Inaugural Associate Director, EDI, Education and Training for the Department of Psychiatry at the University of Toronto.
Muhammad Aldhshan BDS MSc
Muhammad Aldhshan finished his MSc in Physiology and Pathophysiology in 2021, where he studied the effect of the environment on brain circuits controlling behaviour. He holds a Bachelor of Dental Surgery from Egypt and currently works as a Research Project Officer at the Manitoba Métis Federation.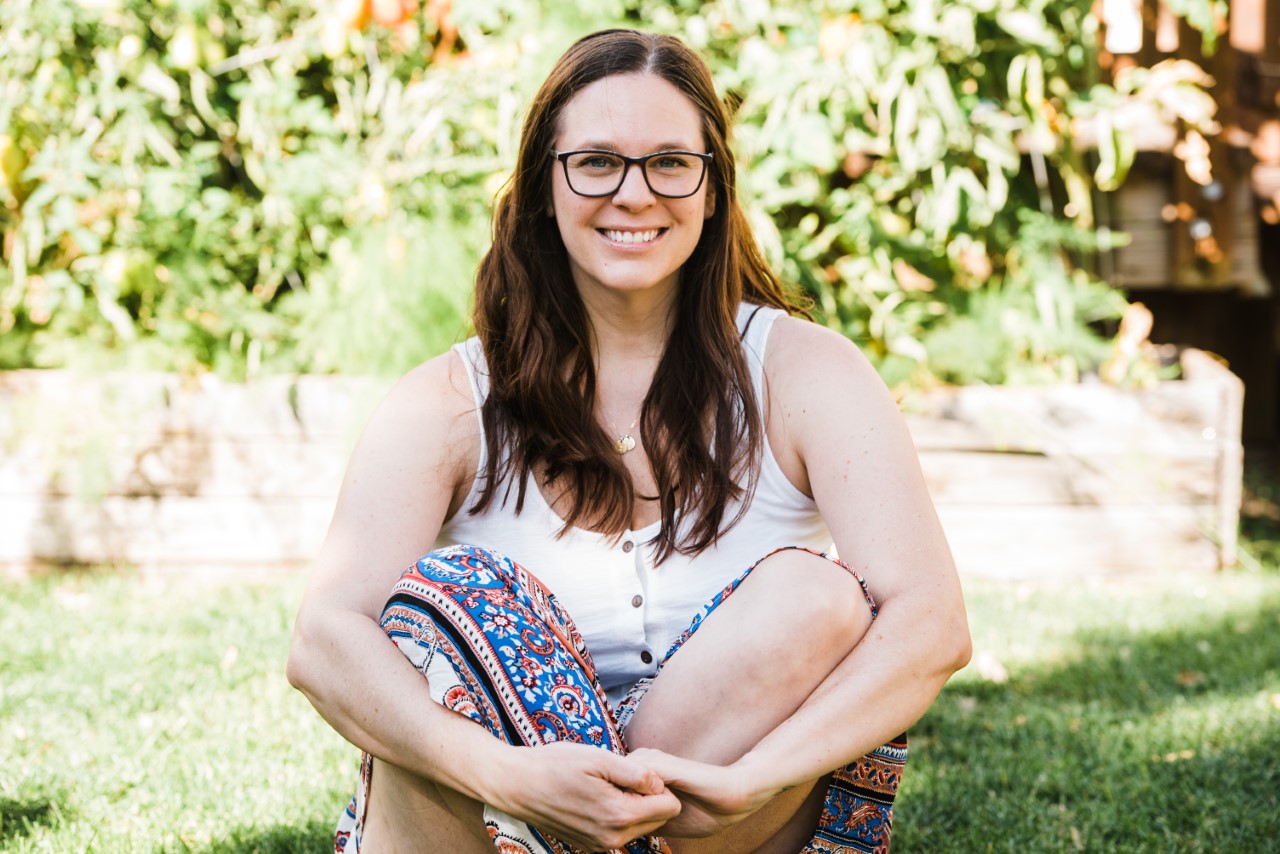 Ashley Pharazyn
Ashley Pharazyn is the Peer Parent Coach Lead for the BEAM, BRIDGE and SPACE programs through The Hearts and Minds lab. Her role within the lab consists of training new parent coaches, attending weekly Telehealth meetings and facilitating break-out rooms, hosting in-person meet-ups for participants and running the online forum while groups are in session. Ashley helps cultivate an accessible, inclusive and supportive community for parents both during and post-program.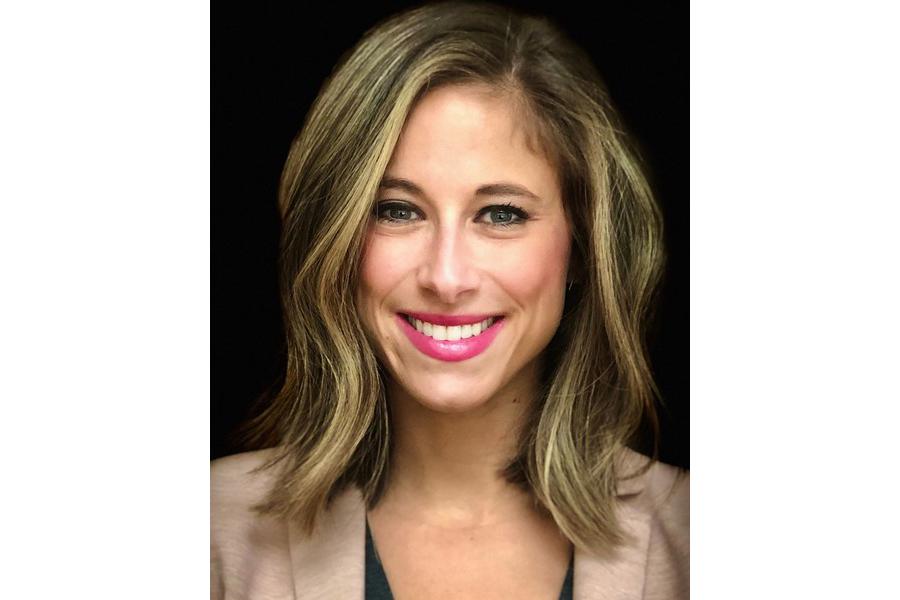 Renée El-Gabalawy, MA, PhD, C.Psych.
University of Manitoba
Dr. Renée El-Gabalawy is an Associate Professor in the Departments of Clinical Health Psychology and Anesthesiology, Perioperative and Pain Medicine in the Max Rady College of Medicine at the University of Manitoba. As a Vanier Scholar, she received her PhD in Clinical Psychology from UM in 2015. Dr. El-Gabalawy has been successful at obtaining millions of dollars of funding locally and nationally as both co- and principal investigator. She has over 100 peer reviewed journal publications and book chapters. Her research program focuses on the interrelationships between mental and physical health including medical trauma.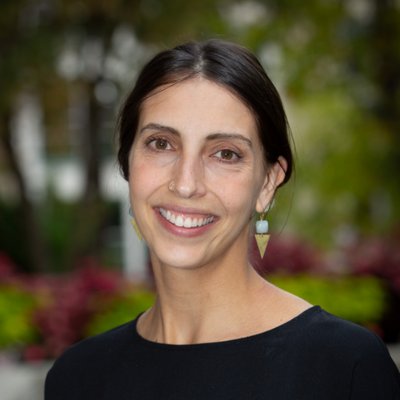 Leslie Roos, PhD
CHRIM Investigator | University of Manitoba
Dr. Leslie E. Roos is a clinical psychologist and Assistant Professor at the University of Manitoba, with appointments in Psychology and Pediatrics. Her program of research aims to prevent the intergenerational transmission of stress-linked health inequities by developing scalable programs to promote family mental health and supportive relationships. Dr. Roos completed her clinical residency at the Centre for Addiction and Mental Health in Toronto and received her PhD from the University of Oregon. She chairs the Academic Advisory Board at Until the Last Child charitable organization and is a Junior Fellow at the Center on the Developing Child at Harvard University.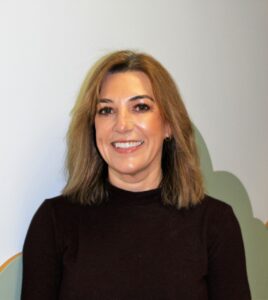 Brandy Wicklow, MD, MSc
CHRIM Investigator | University of Manitoba
Brandy Wicklow was born and raised in Winnipeg, Manitoba. Following her theatre degree from the University of Winnipeg she completed her medical degree (2003) and pediatric residency (2006) at the University of Manitoba. She moved to Montreal to complete her Pediatric Endocrine fellowship (2009) at McGill University. Her clinical career focuses on healthcare provision to underserviced children and youth. She is the medical lead for the GDAAY (Gender Dysphoria Assessment and Action for Youth) clinic servicing transgender, gender fluid and two-spirited children and youth in Manitoba, and she provides outreach diabetes subspeciality care to Indigenous children living on reserve in Northern communities. Her clinical research focuses on the early life determinants of type 2 diabetes (T2D) and renal disease in children and adolescents, with a particular interest in the impacts of the psychological, economic, and social impacts on wholistic health of all children living with diabetes.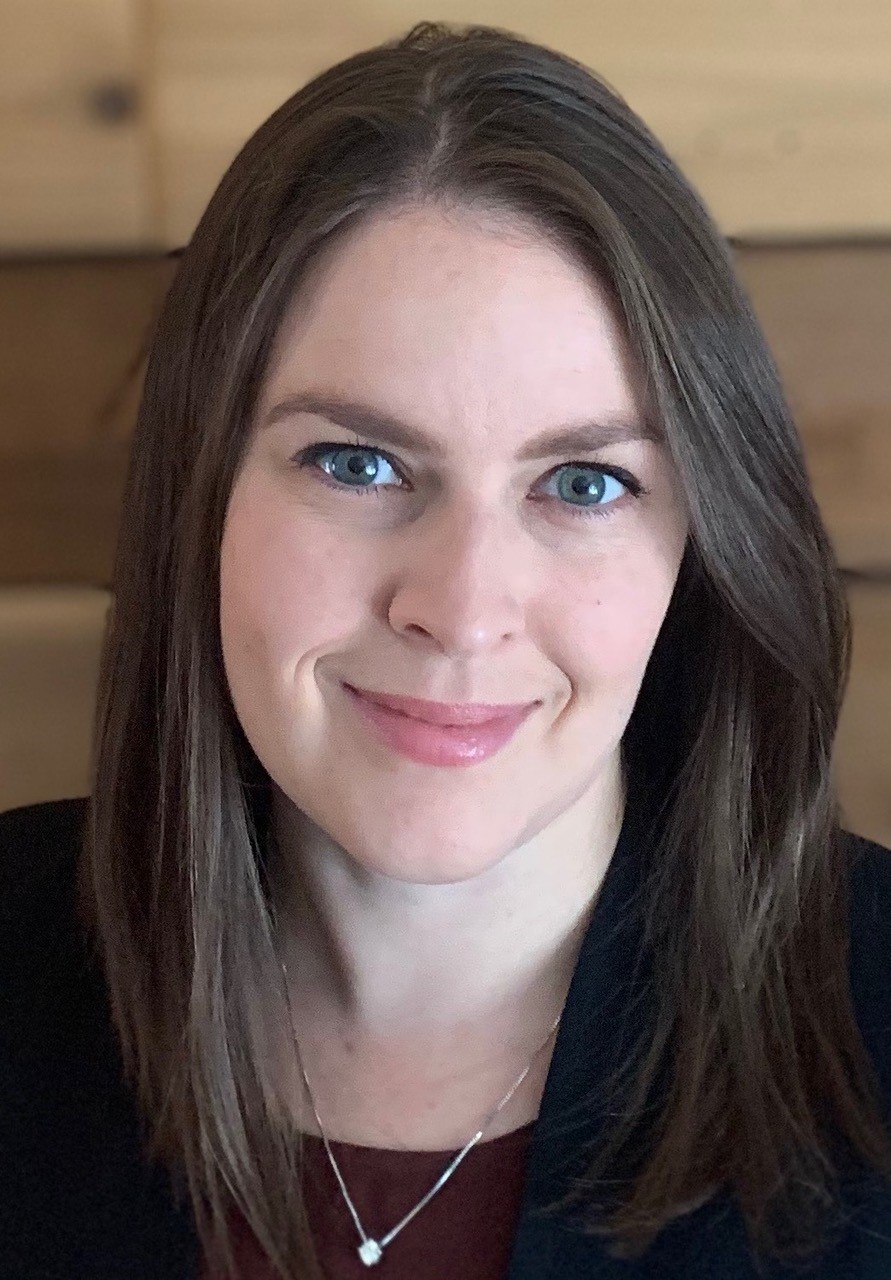 Emily Cameron, PhD
University of Manitoba | Registered Clinical Psychologist
Dr. Emily Cameron is a registered clinical psychologist and Associate Postdoctoral Fellow in the Department of Psychology at the University of Manitoba. She completed her PhD in Clinical Psychology from the University of Calgary and Clinical Residency in the Department of Clinical Health Psychology at the University of Manitoba. Her research interests focus on biological, psychological and social influences on early child development, with a particular emphasis on parent wellbeing. Her postdoctoral work has focused on program development and implementation to support parental mental health and parenting practices with the goal of promoting optimal child development.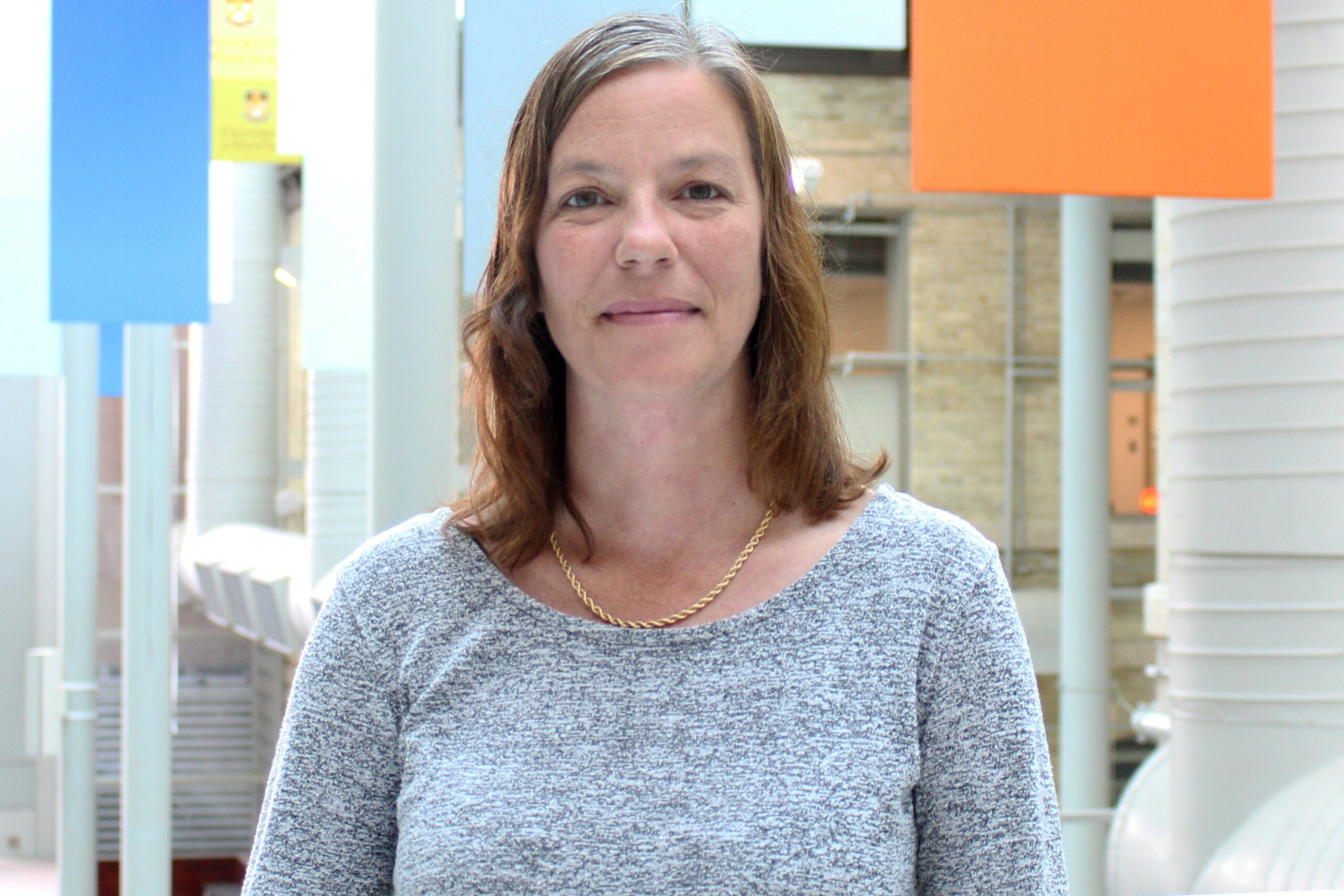 Tamara Taillieu, PhD
University of Manitoba
Dr. Tamara Taillieu is a full-time Instructor II in the Department of Community Sciences, and a part-time Research Associate with the Child Adversity and Resilience (CARe) Research Team and the Manitoba Population Health Research Group at the University of Manitoba.  Her research interests include the effects of child maltreatment, intimate partner violence, and other traumatic events on physical and mental health (including substance use) across the lifespan.  She is also currently working on a number of projects examining the influence of various types of trauma on military personnel and first responder mental health and well-being.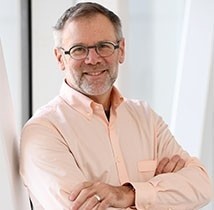 Michael Ungar, PhD
Dalhousie University | Family Therapist
Michael Ungar, PhD., is a Family Therapist and Professor of Social Work at Dalhousie University where he holds the Canada Research Chair in Child, Family and Community Resilience. His ground-breaking work is recognized around the world and includes consultation and training with Fortune 500 companies like Unilever and Cigna, as well as thought leaders such as the Boston Consulting Group and Canvas8. His work emphasizes how to use the theory of resilience to increase both individual and institutional agility during crises, with numerous businesses and NGOs adopting his concept of resilience as a negotiated process that enhances employee and client wellbeing and corporate social responsibility. Dr. Ungar has published over 200 peer-reviewed articles and book chapters on the subject of resilience and is the author of 17 books for mental health professionals, researchers and parents. These include Change Your World: The Science of Resilience and the True Path to Success, a book for adults experiencing stress at work and at home, and Multisystemic Resilience: Adaptation and Transformation in Contexts of Change, an edited volume with contributors from a dozen diverse disciplines ranging from epigenetics and psychology to architecture and computing science. His blog, Nurturing Resilience, can be read on Psychology Today's website.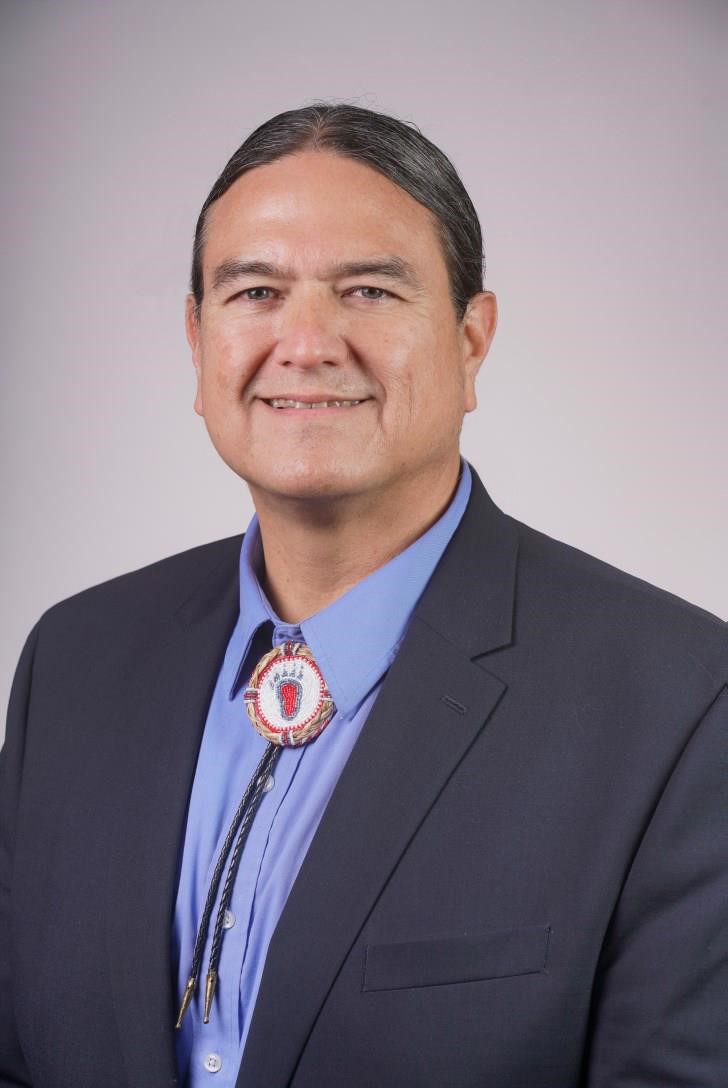 Donald Warne, MD, MPH
Johns Hopkins University 
Donald Warne, MD, MPH serves as the Johns Hopkins University Provost Fellow in Indigenous Health Policy and as Professor and Co-Director of the Center for Indigenous Health at the Bloomberg School of Public Health. Dr. Warne also serves as the Senior Policy Advisor to the Great Plains Tribal Leader's Health Board in Rapid City, SD. He is a member of the Oglala Lakota tribe from Pine Ridge, SD and comes from a long line of traditional healers and medicine men.
Donald Warne received his MD from Stanford University School of Medicine in 1995 and his MPH from Harvard School of Public Health in 2002. His work experience includes: several years as a primary care physician with the Gila River Health Care Corporation in Arizona; Staff Clinician with the National Institutes of Health; Indian Legal Program Faculty with the Sandra Day O'Connor College of Law at Arizona State University; Health Policy Research Director for Inter Tribal Council of Arizona; Executive Director of the Great Plains Tribal Chairmen's Health Board; and Chair of the Department of Public Health at North Dakota State University. Dr. Warne is also a member of the Stanford University Alumni Hall of Fame.