About
Learn more about CHRD and see for yourself why this is Manitoba's Premier Child Health Event.
Recap video from 2017 Child Health Research Days
16th Annual Child Health Research Days, presented by the Children's Hospital Research Institute of Manitoba
Let's Talk About Sex…& Gender!
October 7-8, 2020: Virtual Conference
The Children's Hospital Research Institute of Manitoba is proud to be hosting the 16th Annual Child Health Research Days (CHRD). This year's theme is Let's talk About Sex…& Gender and exploring the roles that sex and gender play on health research.
CHRD is an exciting and unique event focused on innovative child health research happening in Manitoba, Canada, and around the world. Attendees will have the opportunity to hear from internationally acclaimed speakers on a range of pertinent topics; network and collaborate with fellow researchers; participate in workshops and discussion sessions; and learn about exciting advancements in the future of child health from our trainees.
For the first time, CHRD will be held virtually.
CHRD provides a stimulating educational environment for both researchers and trainees, with opportunities for trainees to participate in poster sessions and the Dr. GoodBear's Den oral competition.
About this year's theme
In many ways, society has used the terms sex and gender interchangeably even though the meanings are quite different. On one hand, sex is the biological make-up in each person — your unique genetic code — and on the other hand, gender is what makes up a person's social characteristics, such as the behaviors, culture, and life experiences that help to shape someone's identity. Together, they influence everything we do – from the clothing we wear to the way we act and talk, and even the type of washroom we choose to use in public. But have you considered the importance of both sex and gender when it comes to health?
Often overlooked and underexplored in research, both can have tremendous impact on the development of diseases, treatment options, and overall health. The inclusion of sex and gender in health research provides a clearer understanding on how they interact and influence the development of health and will lead the path to new and innovative treatments for children and ultimately, everyone.
The focus of this year's Child Health Research Days (CHRD) conference is to expand the conversation on sex and gender and explore why both matter when it comes to overall health. Sessions will be interdisciplinary and look at all stages of child development from pre-natal to adolescence. Together, lets strengthen research design and analysis by breaking down the one-size-fits-all approach so that attendees can integrate sex and gender to produce the best research evidence.
About the Children's Hospital Research Institute of Manitoba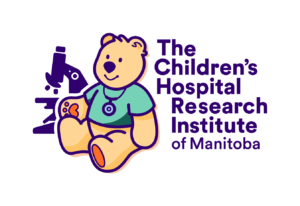 The Children's Hospital Research Institute of Manitoba (CHRIM) was established in 2001. CHRIM is the research division of the Children's Hospital Foundation of Manitoba.  At the Institute, more than 270 world-class pediatric medical researchers, technical staff, students, and support staff are involved in over $20 million of research and clinical trial activity each year. CHRIM is the first research facility dedicated exclusively to pediatric research in the prairie provinces.
Contact Information
General inquiries: Chelsea Bowkett, cbowkett@chrim.ca
Media and communications: Stephanie Matthews, smatthews@chrim.ca