About
---
18th Annual Child Health Research Days, presented by the Children's Hospital Research Institute of Manitoba

October 26-27, 2022: Hybrid Conference
The Children's Hospital Research Institute of Manitoba is proud to be hosting the 18th Annual Child Health Research Days (CHRD) hybrid conference. The theme for this year's conference is Healthy Mind, Healthy Future.
CHRD is an exciting and unique event focused on innovative child health research happening in Manitoba, Canada, and around the world. Attendees will have the opportunity to hear from internationally acclaimed speakers on a range of pertinent topics; network and collaborate with fellow researchers; participate in workshops and discussion sessions; and learn about exciting advancements in the future of child health from our trainees. This year we are thrilled to introduce a new hybrid format with virtual poster presentations being held on Monday, October 24, a virtual Mentorship Symposium on Tuesday, October 25th, and a combination of both in-person and virtual speaker sessions during the conference on Wednesday October 26 & Thursday, October 27.
CHRD provides a stimulating educational environment for both researchers and trainees, with opportunities for trainees to participate in poster sessions and the Dr. GoodBear's Den oral competition.
---
About the theme
Can you think of a time when you or your child experienced a stomachache before a big event? Or perhaps a time when you were sick or injured and you excluded yourself from participating in certain activities? Those feelings of being nervous or anxious created a physical response in your body, and similarly, physical symptoms or limitations can also affect one's mood. A healthy mind improves how your body functions, and a healthy body can also improve your mental wellbeing – this is the mind and body connection.
Often times, when we think of our health, most people tend to think of the physical conditions and diseases that require treatment from a doctor or healthcare provider. However, not all conditions can be seen or easily diagnosed. Mental health, which includes our emotional, psychological, and social well-being, also effects the way we think, how we feel, and how we act. Additionally, where we live, our education, income, race, and food can further impact our health, which can have both short- and long-term implications. Traditionally, it has been viewed that the mind and body are two separate entities and have been treated independently from one another. But more and more research is showing how strong the connection between the mind and body really is.
The focus of this year's Child Health Research Days (CHRD) conference is to look deeper into mind and body connections to understand the emotional, psychological and physiological processes that impact health through various stages of child growth and development. Our hope is that all CHRD attendees will gain a better understanding about mental health and its connections to the body, and with the proper scientific evidence, interventions, and care, can support the healthy development needed for a healthier future for everyone.
---
Learn more about CHRD and see for yourself why this is Manitoba's premier child health event
About the Children's Hospital Research Institute of Manitoba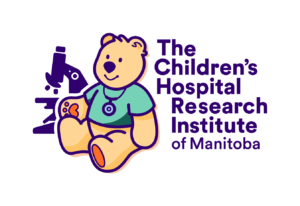 The Children's Hospital Research Institute of Manitoba (CHRIM) was established in 2001. CHRIM is the research division of the Children's Hospital Foundation of Manitoba.  At the Institute, more than 300 world-class pediatric medical researchers, technical staff, students, and support staff are involved in over $22 million of research and clinical trial activity each year. CHRIM is the first research facility dedicated exclusively to pediatric research in the prairie provinces.
Contact Information
General inquiries: Debbie Korpesho, dkorpesho@chrim.ca
Media and communications: Stephanie Matthews, smatthews@chrim.ca