About
Learn more about CHRD and see for yourself why this is Manitoba's premier child health event
---
17th Annual Child Health Research Days, presented by the Children's Hospital Research Institute of Manitoba
Nutrition for a Changing World
October 6-7, 2021: Virtual Conference
The Children's Hospital Research Institute of Manitoba is proud to be hosting the 17th Annual Child Health Research Days (CHRD) virtual conference. This year's theme is Nutrition for a Changing World and the science of nourishing the next generation.
CHRD is an exciting and unique event focused on innovative child health research happening in Manitoba, Canada, and around the world. Attendees will have the opportunity to hear from internationally acclaimed speakers on a range of pertinent topics; network and collaborate with fellow researchers; participate in workshops and discussion sessions; and learn about exciting advancements in the future of child health from our trainees.
CHRD provides a stimulating educational environment for both researchers and trainees, with opportunities for trainees to participate in poster sessions and the Dr. GoodBear's Den oral competition.
About the theme
This year's conference is all about nutrition and the impact that different foods can have on healthy development from a scientific perspective. Different foods can influence overall health, including the integration of traditional and cultural foods into a modern diet. The timing of when new foods are first introduced may also have long-term health outcomes.
This conference will explore a variety of topics as they relate to nutrition and health in research, including prenatal and early life exposures, nutrition during pregnancy and the impact on child neurodevelopment, as well as food allergy, mealtime management, and much more!
Join delegates as they delve into the latest evidence in health related nutrition and expand your knowledge to better guide your research!
About the Children's Hospital Research Institute of Manitoba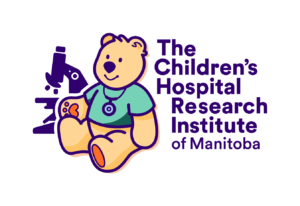 The Children's Hospital Research Institute of Manitoba (CHRIM) was established in 2001. CHRIM is the research division of the Children's Hospital Foundation of Manitoba. At the Institute, more than 270 world-class pediatric medical researchers, technical staff, students, and support staff are involved in over $20 million of research and clinical trial activity each year. CHRIM is the first research facility dedicated exclusively to pediatric research in the prairie provinces.
Contact Information
General inquiries: Chelsea Bowkett, cbowkett@chrim.ca
Media and communications: Stephanie Matthews, smatthews@chrim.ca