Speakers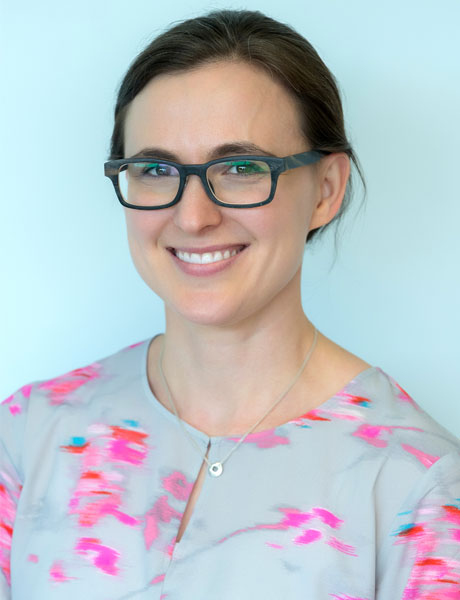 Allison Dart
Dr. Allison Dart is a Pediatric Nephrologist with an MSc in Community Health Sciences from The University of Manitoba, an Assistant Professor in the Department of Pediatrics and Child Health, Clinician Researcher at the Children's Hospital Research Institute of Manitoba and an Adjunct Scientist at the Manitoba Centre for Health Policy. Dr. Dart's research interests are in the epidemiology of chronic kidney disease (CKD) in Indigenous children, and specifically in youth onset type 2 diabetes. She is co-leading a national cohort study entitled iCARE – improving renal Complications in Adolescents with Type 2 diabetes through Research which aims to determine the bio-psycho-social risk factors for albuminuria.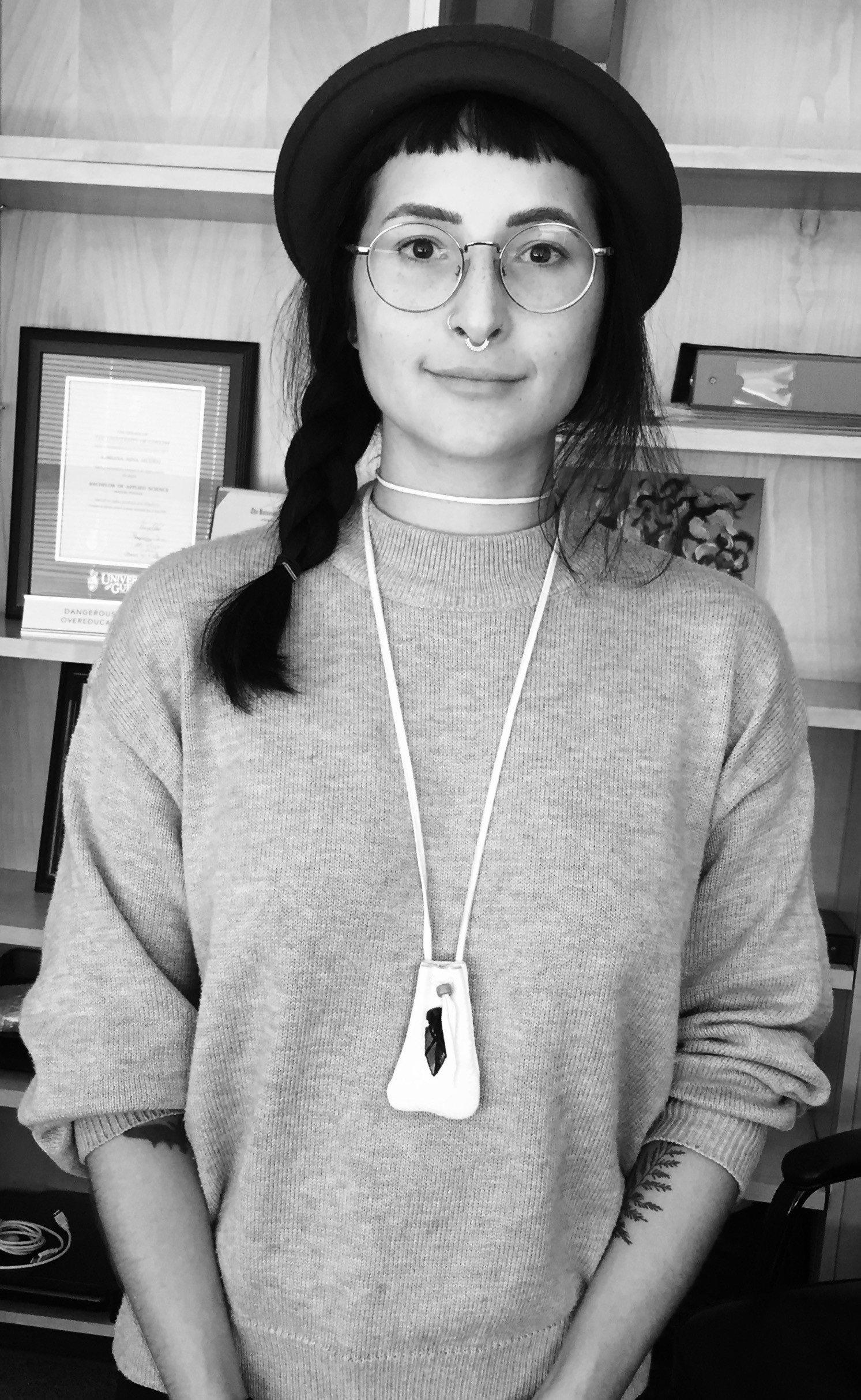 Anna Huard
Anna Huard, a member of Couchiching First Nation, graduated from the University of Winnipeg in the Masters of Indigenous Development program in 2016. She focuses mainly on cultural revitalization strategies and language rights, as well as promoting culturally-based research methodologies. Much of her research has been guided by OCAP principles, which allows First Nations to own, protect and control how data is collected and used. She was also awarded the Canadian Queen Elizabeth II Diamond Jubilee Scholarship Program from the U of W in 2016, for her research in New Zealand on Maori language security strategies. She worked as an RA with Dr. Angela Failler on a project involving Shoal Lake 40 First Nation's Museum of Canadian Human Rights Violations and continues to advocate for Indigenous water and food rights.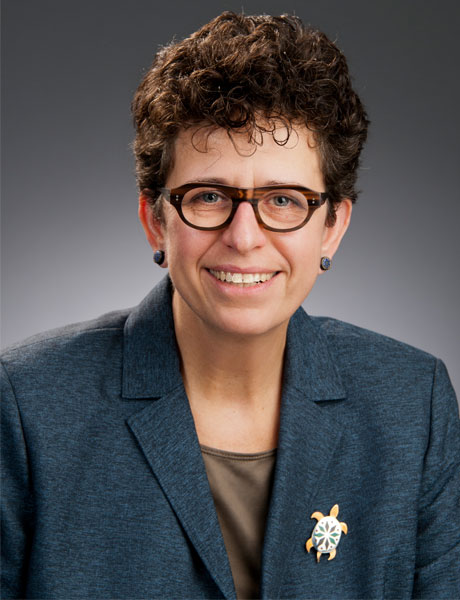 Anne Kazak
Dr. Anne E. Kazak, Ph.D., ABPP is co-Director of the Center for Healthcare Delivery Science at Nemours Children's Health System, based at A. I. du Pont Hospital for Children in Wilmington, Delaware. She is also the co-Director of the Center for Pediatric Traumatic Stress, a Center in the National Child Traumatic Stress Network and the Editor-in-Chief of the American Psychologist. She is a past Editor of Health Psychology, the Journal of Family Psychology, and the Journal of Pediatric Psychology. Dr. Kazak is a licensed psychologist (DE, PA) and Professor of Pediatrics at the Sidney Kimmel Medical School of Thomas Jefferson University, Adjunct Professor of Psychological and Brain Sciences at the University of Delaware, and Professor of Pediatrics at the Perelman School of Medicine at the University of Pennsylvania. Dr. Kazak previously was Director of Psychology and Deputy Director of Behavioral Health at the Children's Hospital of Philadelphia (CHOP). Dr. Kazak's experience as a clinician, researcher and administrator has helped to advance integrated (medical, behavioral) care for children and families from a systems perspective. She is a frequent consultant and reviewer on national and international projects related to pediatric psychology and is part of the leadership team for the Psychosocial Standards of Care in Pediatric Cancer. Dr. Kazak is the recipient of many research grants and several awards, including the Cummings American Psychological Foundation PSYCHE Prize for integrated care. Dr. Kazak received her Ph.D. in Clinical-Community Psychology from the University of Virginia and completed her internship training at Yale University School of Medicine. Her undergraduate degree was awarded by Smith College.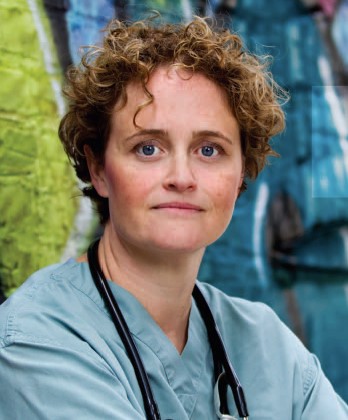 Carolyn Snider
Dr. Carolyn Snider is a Scientist at the Children's Hospital Research Institute of Manitoba and Associate Professor in the Departments of Emergency Medicine and Community Health Sciences at University of Manitoba and a Staff Physician in the Emergency Department at Winnipeg Health Sciences Centre.   Dr. Snider graduated from McMaster Medical School in 2003, completed her Master of Public Health degree in Injury Epidemiology from Johns Hopkins Bloomberg School of Public Health in 2007 and her Emergency Medicine training at the University of Toronto in 2008. Prior to moving to Winnipeg, Manitoba in the summer of 2011, Dr. Snider worked at St. Michael's Hospital in Toronto as an emergency and trauma physician and as an injury researcher. Dr. Snider's primary research focus is the design, implementation and evaluation of interventions for preventing youth violence. Dr. Snider practices mixed method research, using large administrative databases, community based participatory research, concept mapping and clinical trial methodologies – all with an integrated knowledge translation approach. Dr. Snider started EDVIP – the Emergency Department Violence Intervention Program – and much of her evaluation work now revolves around this program.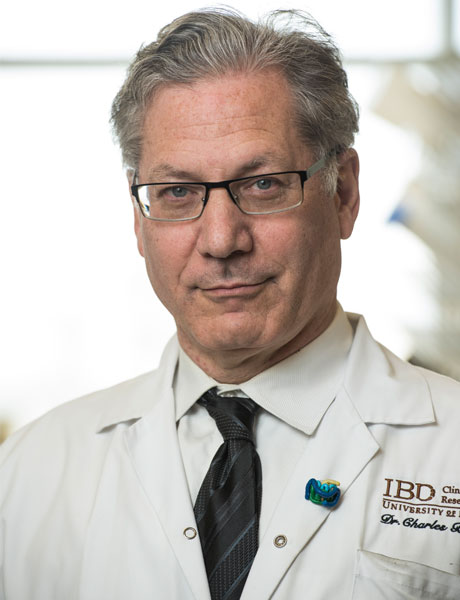 Charles Bernstein
Dr. Charles Bernstein, graduated from the University of Manitoba Faculty of Medicine (1985), and the UCLA Division of Gastroenterology Fellowship Training Program (1989). He is Bingham Chair in Gastroenterology Research and Director, University of Manitoba Inflammatory Bowel Disease Clinical and Research Centre. He was Head, Section of Gastroenterology from 2001-2017 He co-initiated the University of Manitoba Gastroenterology Fellowship Program in 1995 and was the Program Director from 2003-2008. He has published 408 peer reviewed articles, 29 book chapters and is a co-editor of one of the seminal gastrointestinal clinical-pathology textbooks (Lewin, Weinstein and Riddell's Gastrointestinal Pathology and its Clinical Implications.). As of March , 2017 his H index is 74 and his work has been cited 22846 times. He has been elected into the Canadian Academy of Health Sciences (2008) and Royal Society of Canada -Life Sciences Division of the Academy of Science (2012). In 2010 he was awarded the Canadian Association of Gastroenterology Visiting Professor Award. In 2012 he was awarded the Canadian Association of Gastroenterology Research Excellence Award. In 2014, he was named as Distinguished Professor at the University of Manitoba. It is the highest honor the University can bestow upon a professor. In 2016 he was named as the recipient of the Dr. John M. Bowman Memorial Winnipeg Rh Institute Foundation Award, recognizing outstanding research accomplishments by a senior University of Manitoba faculty.
Cindy Blackstock
Dr. Cindy Blackstock, Executive Director, First Nations Child and Family Caring Society of Canada. A member of the Gitksan First Nation, Cindy has 25 years of social work experience in child protection and Indigenous children's rights. Her promotion of culturally based and evidence informed solutions has been recognized by the Nobel Women's Initiative, the Aboriginal Achievement Foundation, Frontline Defenders and many others. An author of over 50 publications and a widely sought after public speaker, Cindy has collaborated with other Indigenous leaders to assist the United Nations Committee on the Rights of the Child in the development and adoption of a General Comment on the Rights of Indigenous children.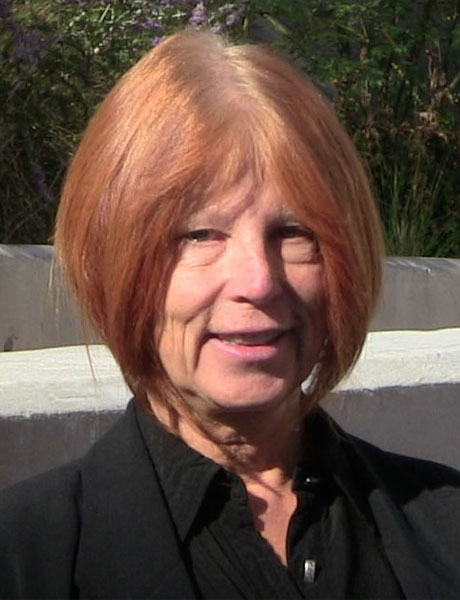 Johnnye Lewis
Dr. Johnnye Lewis is the Director and Founder of the Community Environmental Health Program (CEHP) in the College of Pharmacy at the University of New Mexico Health Sciences Center (UNM-HSC). For more than 20 years, her research has developed partnerships with indigenous communities, government agencies, and health care providers to investigate the impacts to indigenous communities from weapons production in the Cold War era and related mining-associated waste. Her background is in toxicology, but her work uses transdisciplinary approaches to understand the biogeochemical, sociodemographic, and cultural aspects of environmental and human health outcomes of exposures, and to translate the science into strategies to reduce risk and facilitate clean-up. Currently she is the Principal Investigator of the Navajo Birth Cohort Study (NBCS), a prospective community-driven study on environmental exposures, birth outcomes, and child development on the Navajo Nation with specific emphasis on exposures to uranium mine waste. Dr. Lewis is also the director of the UNM METALS Center, an NIH Superfund Basic Research and Training Center focused on understanding the impact of mine waste to tribal populations throughout the Western US. She also co-directs the Center for Native Environmental Health Equity, working with Cheyenne River Sioux, Crow, and the Navajo communities to investigate the impact of metal mixture exposures on immune function and DNA damage and repair. Dr. Lewis has served as an appointed member of the Albuquerque/Bernalillo County Air Quality Control Board, led an Environmental Health Task Force reporting to the NM Secretaries of Health and Environment; and provided invited testimony to Tribal councils, Legislative, and Congressional committees. She has held elected office in the Society of Toxicology, served on a Blue Ribbon Panel to the NIH Director, and federal programmatic review boards. She received the Griff Salisbury Award from the NM Environmental Law Center for developing and defending groundwater standards for the State of New Mexico, which, through a State Supreme Court challenge, codified the use of the precautionary principle in rule making for the first time. She has also directed the Novel Methodology Component of the UNM-HSC Clinical and Translational Science Center, and been recognized by UNM-HSC for Research Excellence in Population Research. Dr. Lewis received her Ph.D. in Pharmacology from the University of Manitoba.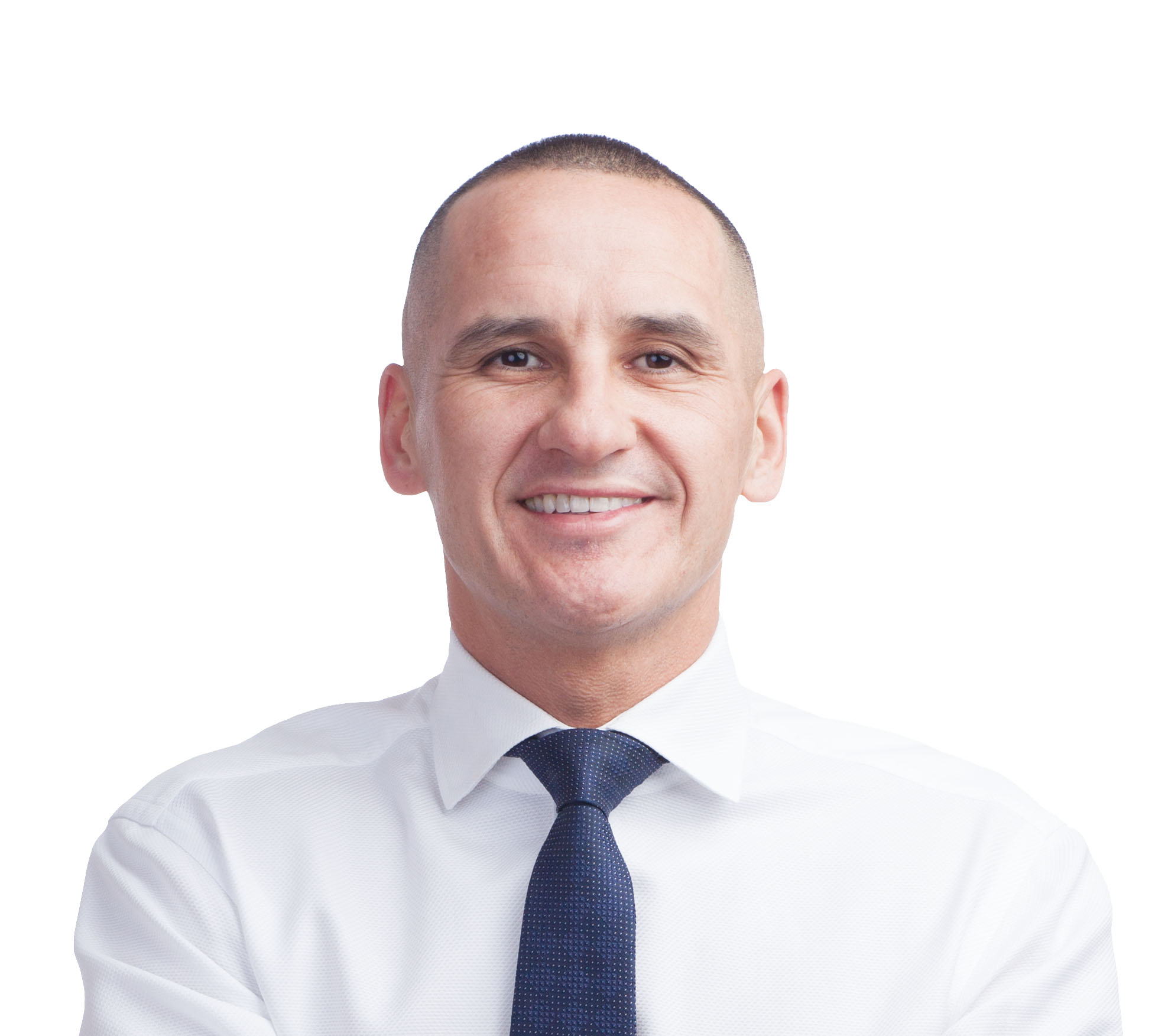 Kevin Chief
Born in Winnipeg and growing up in Winnipeg's North End, Kevin Chief has considerable public sector and community experience. Before becoming vice-president at the Business Council of Manitoba, Kevin spent six years as a member of the Legislative Assembly in Manitoba, representing Point Douglas. He was appointed Minister of Children and Youth Opportunities in 2012, Minister responsible for the City of Winnipeg in 2013, and Minister of Jobs and the Economy in 2014. He announced his resignation as a member of the legislative assembly at the end of 2016. While serving as a minister, Kevin was a member of Treasury Board and chaired the Healthy Child Committee of Cabinet. Kevin and his wife Melanie have three young sons: Hayden, Kellan, and Daxton.  He is also known as a high steppin' square dancer as part of the Norman Chief Memorial Dancers.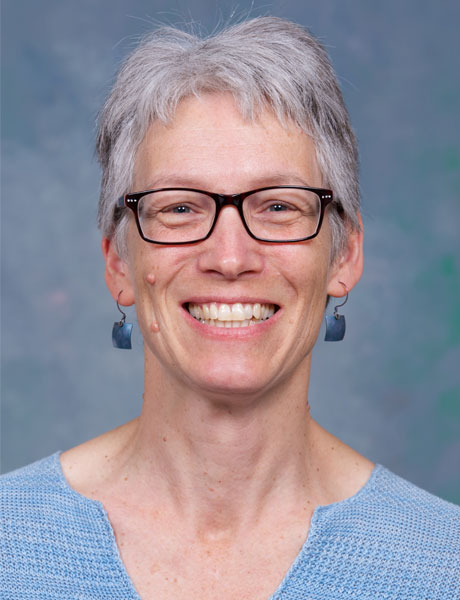 Marni Brownell
Dr. Marni Brownell is a Professor in the Department of Community Health Sciences, Max Rady College of Medicine, Rady Faculty of Health Sciences, University of Manitoba and a Senior Research Scientist and Associate Director of Research at the Manitoba Centre for Health Policy (MCHP).  She earned her PhD in Developmental Psychology and is the recipient of the MCHP Endowed Population-Based Child Health Research Award, which along with several national grants, supports her research program. Dr. Brownell uses administrative health and social services databases to examine child health and well-being, with a particular focus on social influences on health. She currently leads projects focusing on First Nations and Metis child health and development, the health and well-being of children in the child welfare and justice systems, and evaluations of programs designed to improve child development, family functioning and health equity.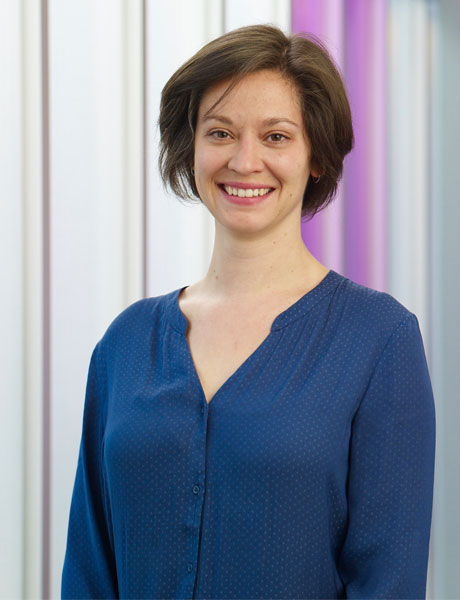 Meaghan Jones
Dr. Meaghan Jones received her Bachelor's degree from Mount Allison University, then moved on to the University of British Columbia for her PhD. Her doctoral work involved molecular epigenetic research in genomic imprinting, studying the imprinted gene cluster responsible for Beckwith-Wiedeman and Silver-Russell syndromes. For her post-doc, she remained at UBC to work with Dr. Michael Kobor on population epigenetics. Her current research examines the role of epigenetics in biological embedding of early life exposures, and how these exposures can alter long term health outcomes.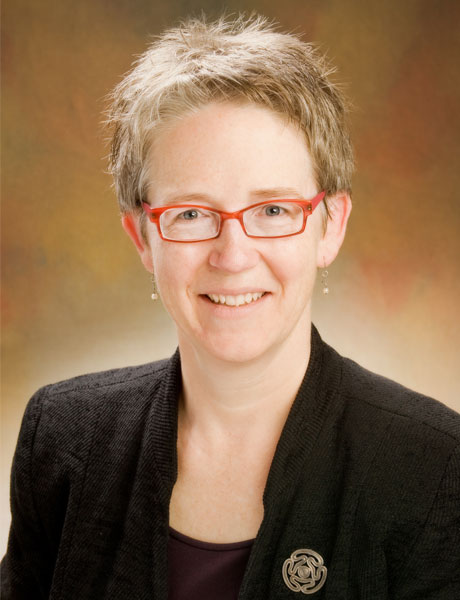 Nancy Kassam-Adams
Dr. Nancy Kassam-Adams, PhD is Associate Director for Behavioral Research at the Center for Injury Research and Prevention at the Children's Hospital of Philadelphia, and Research Associate Professor of Clinical Psychology in the Division of Emergency Medicine, Department of Pediatrics, University of Pennsylvania Perelman School of Medicine.  Over the past two decades, her research has focused on understanding how children and families respond to potentially traumatic events – such as medical emergencies, injury, and violence, and on developing secondary prevention protocols which can be integrated in pediatric health care settings or delivered broadly via the web.  She also studies how cognitive processes and parent-child interactions play a role in children's recovery from trauma.   Dr. Kassam-Adams directs the Center for Pediatric Traumatic Stress, which provides training and resources for trauma-informed pediatric health care across the US.  At CHOP, Dr. Kassam-Adams leads the trauma-informed training portfolio within the Violence Prevention Initiative. She is a Past President of the International Society for Traumatic Stress Studies, and has been appointed to several national expert consensus groups in the US on child traumatic stress.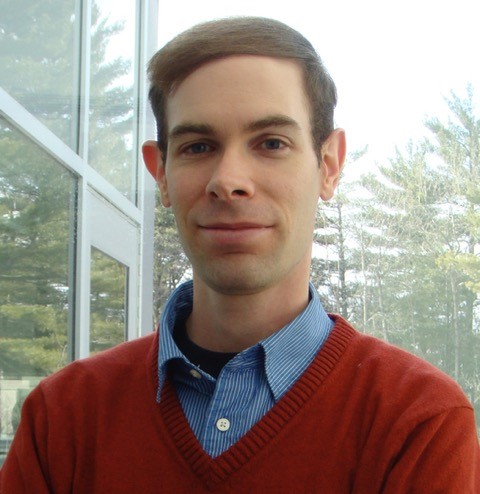 Patrick McGowan
Dr. Patrick McGowan is an associate professor of neuroscience and epigenetics at the University of Toronto Scarborough. His lab has been conducting translational studies on the role of epigenetic mechanisms in stress-related complex disease. Dr. McGowan published the first studies on epigenetic mechanisms associated with early life adversity in humans, and the first epigenetic analyses of the influence of early environment on glucocorticoid signaling in the mammalian brain in both animal models and humans. Dr. McGowan is currently examining epigenetic modifications associated with symptoms of Chronic Fatigue Syndrome/Myalgic Encephalomyelitis. His group is also studying the interaction between environmental exposures early in life, including diet, stress, and toxins, and long-term stress-related phenotypes in animal models and human cohorts. Dr. McGowan's work was recognized by the Connaught Fund and the Ontario Ministry of Innovation (early researcher awards) and is supported by grants from CIHR, NSERC, and the US Department of Defense.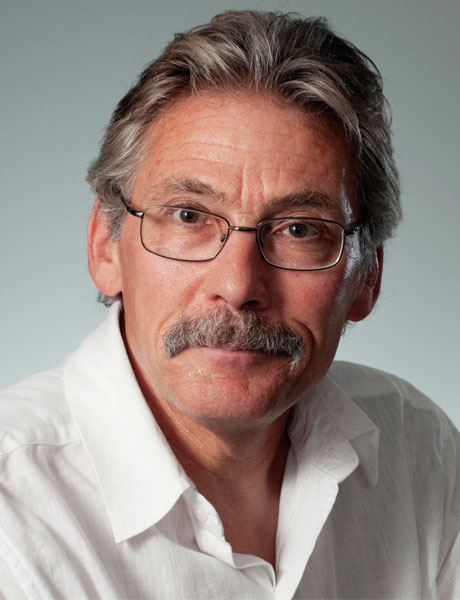 Philip Griebel
Dr. Philip Griebel is a Research Fellow at the Vaccine and Infectious Disease Organization (VIDO-Intervac) and Professor in the School of Public Health at the University of Saskatchewan, Saskatoon, SK, Canada. He obtained a DVM from the Western College of Veterinary Medicine, University of Saskatchewan, in 1981, and subsequently completed a PhD in Immunology at the University of Saskatchewan in 1988. He has been active in research related to mucosal immunity and vaccines for over 25 years and has published over 160 peer-reviewed articles. He currently hold a Tier I Canada Research Chair in Mucosal Immunity in Neonates. Current research is focused on the role of the microbiome in early mucosal immune system development, mucosal vaccines, and the effects of stress on respiratory disease.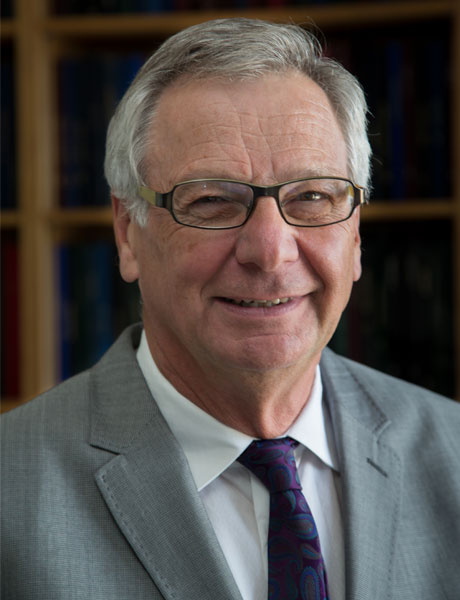 Reinhart Reithmeier
Dr. Reinhart Reithmeier, PhD, FCAHS, is professor in the Department of Biochemistry and the University of Toronto, and is known internationally for his research on anion transport membrane proteins in human health and disease. An award-winning lecturer and graduate mentor, Dr. Reithmeier enjoys teaching introductory biochemistry to over 1,000 undergraduate students every year, as well as upper level and graduate courses.  As former Chair of Biochemistry and a Special Advisor to the Dean of Graduate Studies on Graduate Skills Development and Engagement, Dr. Reithmeier is dedicated to ensuring that graduate students have the skill set and network to succeed in graduate school and be fully prepared to take advantage of the diverse job opportunities available to them in today's global marketplace.  His leadership was recognized in 2012 by election to the Canadian Academy of Health Sciences.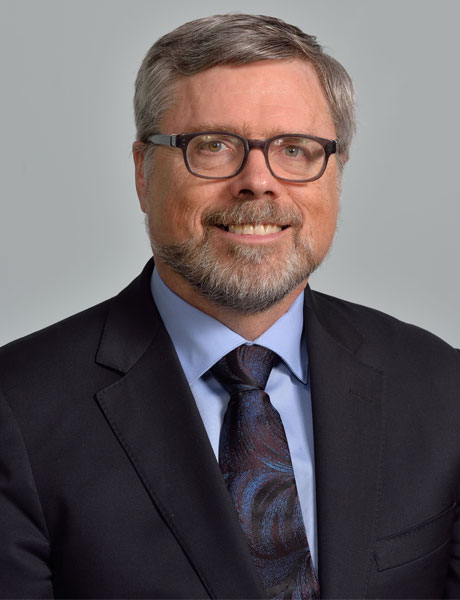 Terry Klassen
Dr. Terry Klassen is a clinician-scientist in Pediatric Emergency Medicine. He is the Head of the Department of Pediatrics and Child Health, University of Manitoba (U of M); Medical Director, Child Health Program, Winnipeg Regional Health Authority and CEO & Scientific Director for the Children's Hospital Research Institute of Manitoba. He is the Academic Director for the George and Fay Yee Centre for Healthcare Innovation. Dr. Klassen has served as the Associate Dean, Academic (2010 to 2014), in the Max Rady College of Medicine at the U of M; Chair of the Department of Pediatrics at the University of Alberta (U of A (1999 to 2009); Director of Alberta Research Centre for Health Evidence; and Director of the Evidence-based Practice Centre at U of A. He is a co-founder of PERC (Pediatric Emergency Research of Canada), and has a consistent record of national and international peer-reviewed funding, along with a publication records that include many articles in the highest impact medical journals. In 2009, Dr. Klassen founded PERN, Pediatric Emergency Research Networks; the umbrella group for the six pediatric emergency medicine research groups. In recognition of his lifetime contributions, he was inducted into the National Academy of Medicine (formerly the Institute of Medicine) in 2010 in the foreign associate category. He is also a Fellow of the Canadian Academy of Health Sciences. His research has had a large impact on the practice of pediatric emergency medicine, which was recognized when he received a 2011 Canadian Institutes of Health Research (CIHR) – Canadian Medical Association Journal Top Achievements in Health Research Award. He led the establishment of TREKK, TRanslating Emergency Knowledge for Kids in 2011; an NCE Knowledge Mobilization initiative that was renewed for funding in 2015. He received the inaugural Marilyn Li Leadership in Pediatric Emergency Medicine Award from the Canadian Association of Emergency Physicians in 2015.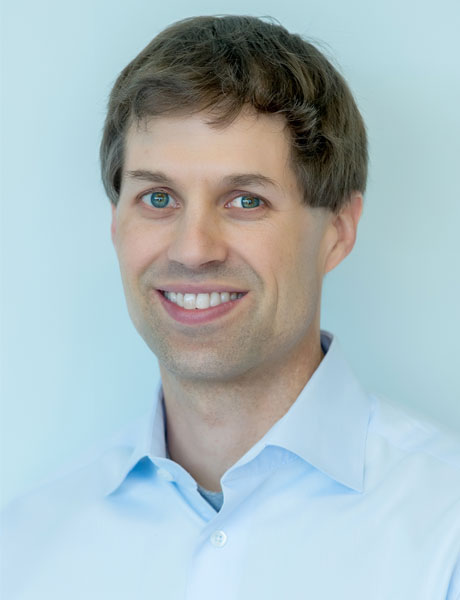 Vern Dolinksy
Dr. Vern Dolinsky is an Associate Professor at the University of Manitoba in the Department of Pharmacology and a Research Scientist of the Children's Hospital Research Institute of Manitoba (CHRIM). He received his Master's of Science at the University of Manitoba and his CIHR studentship-funded PhD at the University of Alberta. He completed post-doctoral fellowships at the University of Michigan and the University of Alberta. Vern's research is focused on investigating the mechanisms involved in the development of gestational diabetes and how gestational diabetes contributes to the fetal programming of obesity, diabetes and related cardiovascular disorders in youth. His laboratory utilizes a combination of experimental animals, in vivo imaging as well as cellular molecular, biochemical and genomic techniques to expand the knowledge about the biological mechanisms that cause obesity, diabetes and heart disease. This information aims to guide the development of novel therapies for obesity, diabetes and heart disease. Vern's lab is currently funded by two grants from the CIHR (2014-19) and (2016-2020) as well as the Heart and Stroke Foundation of Canada (2011-19), Research Manitoba (2013-16) and the Canadian Foundation for Innovation. Vern was recently awarded the Stewart Whitman-Amgen and the Ken Hughes Young Investigator Awards and he is also currently the Dr. John Moorhouse Research Fellow of the Diabetes Foundation of Manitoba and the Allen Rouse Basic Scientist of the Manitoba Medical Services Foundation.